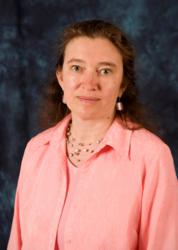 The potential impact is great because glioblastomas are such an aggressive tumor, and because we know they produce FAK in especially high quantities.
Buffalo, NY (PRWEB) December 28, 2012
Researchers from Roswell Park Cancer Institute (RPCI) have published findings from a preclinical study assessing the effectiveness of a small-molecule inhibitor, CFAK-Y15, in treating some brain cancers. The paper, published in Molecular Cancer Therapeutics, demonstrates for the first time that inhibiting the protein focal adhesion kinase (FAK) with CFAK-Y15 is an effective approach to controlling growth of glioblastoma tumors, especially in combination with the standard chemotherapy agent temozolomide (Temodar).
FAK is overexpressed, or produced in excessive amounts, in tumor cells, and has been shown to play a key role in survival of cancer cells. In this study, a team led by Vita M. Golubovskaya, PhD, an Associate Professor of Oncology in the Department of Surgical Oncology, found that animal models treated with CFAK-Y15 demonstrated significantly prolonged survival compared to the control group. CFAK-Y15 provides FAK kinase-specific inhibition by upstream targeting of autophosphorylation sites on the FAK protein. It belongs to a class of 'two for one' compounds that also inhibit the oncoprotein Src by inhibiting its autophosphorylation.
"We found that CFAK-Y15 significantly decreased the viability of the glioblastoma cells, and in many cases appeared to cause tumor shrinkage — especially when CFAK-Y15 was given in combination with temozolomide," noted Dr. Golubovskaya, the paper's first author. "These compounds target FAK signaling, which is critical for cancer cell and cancer stem cell survival, especially in invasive and metastatic cancers."
"We're eager to see this research move to the clinical phase because of the great need for more effective treatments for glioblastoma," noted senior author William G. Cance, MD, FACS, Surgeon-in-Chief and Chair of the Department of Surgical Oncology. "The potential impact is great because glioblastomas are such an aggressive tumor, and because we know they produce FAK in especially high quantities."
The authors also included researchers from the University of California at San Diego and faculty from the Department of Pathology at RPCI. CFAK-Y15 is being developed by CureFAKtor Pharmaceuticals LLC (http://www.curefaktor.com). Drs. Cance and Golubovskaya, both of whom also serve on the management team of CureFAKtor, were part of the team that first identified CFAK-Y15, in research published in the Journal of Medicinal Chemistry in 2008.
The new abstract and paper, "Pharmacological blockade of FAK autophosphorylation decreases human glioblastoma tumor growth and synergizes with temozolomide," can be accessed online at http://mct.aacrjournals.org/content/early/2012/12/12/1535-7163.MCT-12-0701.
This work was supported by Susan Komen for the Cure Foundation grant BCTR0707148 and three National Cancer Institute (NCI) grants: R01CA065910, R01HL073396, and the NCI's Cancer Center Support Grant for Roswell Park Cancer Institute (P30CA016056).
The mission of Roswell Park Cancer Institute (RPCI) is to understand, prevent and cure cancer. RPCI, founded in 1898, was one of the first cancer centers in the country to be named a National Cancer Institute-designated comprehensive cancer center and remains the only facility with this designation in Upstate New York. The Institute is a member of the prestigious National Comprehensive Cancer Network, an alliance of the nation's leading cancer centers; maintains affiliate sites; and is a partner in national and international collaborative programs. For more information, visit RPCI's website at http://www.roswellpark.org, call 1-877-ASK-RPCI (1-877-275-7724) or email askrpci(at)roswellpark(dot)org.