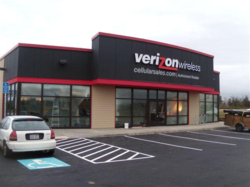 "At Cellular Sales, we are dedicated to being honest with our customer and directing them toward the perfect phone and plan for their lifestyle."
WARRENTON, Ore. (PRWEB) December 27, 2012
Cellular Sales, the nation's largest Verizon premium wireless retailer, recently announced the grand opening of a new store at 1490 SE Discovery Lane in Warrenton.
"There are a lot of big box retailers out there that try to offer customers the best deal possible but really they are confusing them and not giving them the best bang for their buck," said Kris Cline, regional director at Cellular Sales. "At Cellular Sales, we are dedicated to being honest with our customer and directing them toward the perfect phone and plan for their lifestyle."
Cellular Sales was founded in Knoxville, Tenn. 19 years ago and has, for the past five years, been named by Inc. Magazine one of the nation's fastest growing privately-owned retailers, operating more than 560 stores with more than 4,000 employees. The company currently operates five retail locations in Oregon.
A local elementary school, Lewis and Clark elementary, is one of 12 schools in the nation to be selected for the Verizon Innovative Learning School program. From the local Cellular Sales and as part of the program, the school received a $49,498 grant to pay stipends to teachers who participate in online training and to fund a three-day workshop from the International Society for Technology Education (ISTE).
"We love finding ways to not only give back to the community but truly be a part of it," Cline said. "It is important for all children and adults to be educated in the technology that is so quickly changing our world."
The Warrenton store is currently hiring eight new sales positions, which will be filled by local job seekers.
About Cellular Sales
Cellular Sales, based in Knoxville, Tenn., is the nation's largest Verizon premium wireless retailer. For more information about the new Cellular Sales store located on 1490 SE Discovery Lane, call Kris Cline at 828-273-5747. Job seekers may visit http://talent.joincellularsales.com/. For more information on the company, visit http://www.cellularsales.com.
# # #