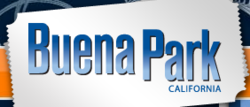 With thrilling attractions, interactive dining experiences, and plenty of shopping options, there are tons of things to do in Buena Park.
Buena Park, CA (PRWEB) December 24, 2012
If you and your family is looking for something to do in California, you may be surprised to learn that Buena Park is not only home to attractions for thrill seekers but it's also a great destination for those on a budget and families traveling with grandparents. Aside from Knott's Berry Farm theme park, Soak City Waterpark, Pirate's Dinner Adventure and Medieval Times Dinner & Tournament, the lively city of Buena Park offers several complementary unique activities that can be enjoyed by all generations. Visit Buena Park is excited to announce 5 free things to do in Buena Park, CA.
Color Yourself Healthy
The Nutrilite Health Institute Center for Optimal Health attracts medical professionals, elite athletes, and visitors from all over the world, who want to learn about the latest trends in health and nutrition. You can do the same on one of the informative and entertaining twice-daily tours that are courtesy of the Health Institute (reservations are a must).
Travel Back in Time
The city has preserved several historic buildings that offer free tours by appointment and on select week days. These include the Whitaker-Jaynes House - which serves as the city's local history museum, the Bacon House - possibly the oldest surviving structure from the area, the Tice House and the Stage Stop Hotel - currently home to the only California Welcome Center in Orange County.
Declaration of Independence
Walter Knott, who founded Knott's Berry Farm, loved American history so much that he funded the construction of Knott's Independence Hall. It's a true brick-by-brick replica of the original in Philadelphia---but without the ticket fee and long waits in line! Admission is free and open daily from 10 am to 4 pm.
Unique Treasures
Knott's Marketplace is located outside of the theme park and offers fine art and collectibles, Snoopy souvenirs at the largest Snoopy Store in the Country, and Knott's famous jams and jellies. Don't forget to stop by the Emporium and visit their year-round Christmas Store.
Ice Age Fossils
Located in Ralph B. Clark Regional Park is the Los Coyotes Paleontology Museum, which features ice age fossils and local geology exhibits. Among the fossils on display is a 9 million year old baleen whale skeleton --it is reputed to be one of the only complete ice age whale fossils in existence. Admission is complementary.
With thrilling attractions, interactive dining experiences, and plenty of shopping options, there are tons of things to do in Buena Park.
About Buena Park
A vacation hot spot, the lively city of Buena Park is located just five miles west of Disneyland and home to world famous entertainment - including the nation's first theme park, Knott's Berry Farm, Soak City USA, Pirates Dinner Adventure, and Medieval Times. Come and experience for yourself why Buena Park attracts millions of visitors each year. With its warm weather, family-friendly environment and world famous attractions, you don't have to look for it because fun finds you in Buena Park! To explore more of what Southern California has to offer visit us at the California Welcome Center Orange County. The center is open 7 days a week 9 am to 5 pm at 6601 Beach Boulevard in Buena Park. For more information please contact Visit Buena Park at 800-541-3953 or VisitBuenaPark.com.