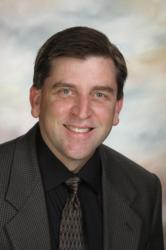 Jacksonville, FL (PRWEB) December 28, 2012
Dr. Walter Wood of First Coast Periodontics, P.A., performs bone grafting procedures to replace bone in the jaw so that there is enough to accept dental implants. An implant actually fuses with the bone, so there must be sufficient bone in the area where the implant is being installed. When the bone loss is too great, a bone grafting procedure can be performed to increase the amount of bone in the area so that an implant can be placed.
Bone grafts can be xenografts, allografts or autogenous grafts, based on the needs of the patient and the recommendations of Dr. Walter Wood. Once the type of graft has been determined, Dr. Wood will utilize a local anesthesia to make the area of the restoration numb during the procedure. The gums will be cut enough for the dentist to determine how much bone is needed and to make space for the bone graft. The graft will be anchored by tiny screws and the incision closed with sutures.
The patient may receive pain medication and antibiotics after the process is complete and will be asked to follow a strict diet for a specified period of time. The new bone will integrate with the existing bone as it heals, and the process could take about nine months, although some patients are completely healed in as few as six months.
The patient will return to Dr. Walter Wood to verify that the healing is complete and to schedule a surgery time for the dental implants. The implants are made of titanium and will integrate with the bone and continue to stimulate it so that it will regenerate normally. People with bone degeneration who want to restore their smiles can eventually have implant surgery with the bone grafting procedure. More information can be found at http://www.jacksonville-periodontist.com.
First Coast Periodontics, P.A. is a periodontal practice offering patients personalized dental care for Jacksonville, Florida for over 22 years. Dr. Walter Wood received his undergraduate degree from Florida State University; graduated from Dental School at the University of Florida; and received his certificate in Periodontics from the University of North Carolina at Chapel Hill. Dr. Wood is part of one percent of dental professionals providing the most recent FDA cleared laser procedure for gum disease and periodontal treatment. First Coast Periodontics is a practice limited to periodontics, including dental implants. To learn more about First Coast Periodontics and their dental services or dental implant cost visit their website at http://www.jacksonville-periodontist.com and call (904) 416-1436.