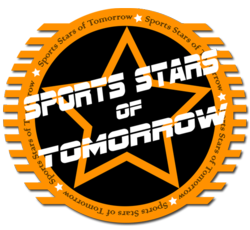 Fort Worth, Texas (PRWEB) December 26, 2012
As the high school football season winds down, the top players across the country are now looking ahead to their next dream: playing in one of the nation's top all-star games. The U.S. Army All-American Bowl and the Under Armour All-America Game have invited the nation's top prospects to compete head-to-head.
For many players, becoming an All-American means they have achieved one of their dreams, while chasing others like playing major college football and making it to the National Football League.
Sports Stars of Tomorrow has featured past All-Americans who have achieved that ultimate dream of playing in the NFL. Andrew Luck, the top overall pick in the 2012 NFL Draft and one of the top rookies this season, was featured on the show as a high school senior. Luck was a star at Stratford High School in Houston, Texas, before playing in the 2008 U.S. Army All-American Bowl, going on to star at Stanford University, and then being drafted number one overall by the Indianapolis Colts. Other former All-Americans featured on Sports Stars of Tomorrow who went on to play in the NFL include Sam Bradford, Josh Freeman, and Beanie Wells.
With a new host, Charles Davis, Sports Stars of Tomorrow has partnered with American Family Insurance to introduce fans to this year's All-Americans as they have protected their dreams of getting to an All-American game. High profile recruits like Robert Nkemdiche and Ryan Burns have been featured on this year's show. Those stories and many more can be found on SportsStarsofTomorrow.com.
Watch Get 2 the Game, powered by American Family Insurance and see how America's top high school football recruits protect their dreams of succeeding at the next level and beyond. To enter for a chance to win an incredible football experience in New Orleans, go to Amfam.com/get2thegame.