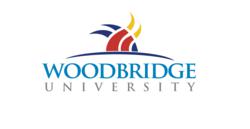 Houston, TX (PRWEB) December 22, 2012
According to a report by World Wide Academics, a global education portal, Woodbridge University is rated as the 3rd fastest growing online institute. The ranking is based on factors of academic experience, learning management system, affordability, quality and flexibility of education. The report further reveals that in the academic year of 2011-2012, Woodbridge University was chosen by nearly 18,000 students over other education providers based on its world-class faculty, quality course material, innovative learning system and affordability. Due to these factors, the university's rating increased by 38%.
"Woodbridge University is recognized for its academic excellence and this report truly reflects that. Our faculty and administrative team works diligently towards providing superior education that is affordable and doesn't impact the work-life balance of our students," said Jacob Bryant, head of Student Relations. "We have been building international alliances with multinational corporations and international universities, which have been instrumental in our success. We also ensure that there is no financial burden on our students. For this sole purpose, we have a five member exclusive committee which is dedicated to monitoring and devising fee payment options, installment plans, as well as scholarships that are available to students every year. This is the primary reason that Woodbridge University is the foremost choice to acquire online education of students globally," he added.
The University remains dedicated to providing quality education to professionals and job seekers worldwide, ensuring that they achieve their academic and professional goals. In addition to offering accredited online degrees, it provides students with numerous career center services including resume writing, career counseling and job placement.
About Woodbridge University
Woodbridge University is an internationally accredited educational institution carrying out its operations since 2008 with the aim of spreading education in all regions of the world. The University offers diploma, certificate and degree programs in various schools. Students choose Woodbridge for the flexibility and affordability that it offers to working adults. The University has a state-of-the-art learning management system as well as mobile classrooms, career center, experienced faculty, round-the-clock consultants, various fee payment options and numerous student services.