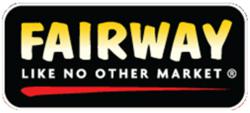 New York, NY (PRWEB) December 21, 2012
Fairway Market has a holiday gift for residents of Kips Bay, Murray Hill, Gramercy, Union Square and many other midtown area New York neighborhoods. The newest Fairway Market (http://www.fairwaymarket.com) opens this Friday, December 21, 2012 at 550 Second Avenue (off 30th Street).
The 40,119 square foot store, in the Kips Bay Shopping Center, is being staffed by many of the employees from Fairway Market's Red Hook location that was devastated by Hurricane Sandy. In the aftermath of the historic super storm, which forced the temporary closing of the Red Hook store, Fairway Market committed to ensuring that the employees there would not lose their jobs. It offered temporary placement at Fairway Market's other locations and provided ongoing free shuttle service so that these employees could get to their new assignments.
The Kips Bay store is the fourth Manhattan Fairway Market and 12th store for the company. Over the past six years, Fairway Market has opened nine new grocery store locations and three wines and spirits locations, creating more than 3,500 new jobs.
"The holidays are all about giving, and in this regard we're proud on two fronts. We're giving residents of midtown and downtown the unparalleled shopping experience that is the hallmark of Fairway Market. And we're giving our Red Hook store employees and their families some cheer amid the chaos that has defined their lives over the past two months," said Charles Santoro, Chairman of Fairway Market and co-founder and managing director of Sterling Investment Partners, a Westport, CT middle market private equity firm that owns a majority stake in Fairway Market.
"People have been asking for years for us to come to midtown so that they too can enjoy just how unique and special we are," said Howie Glickberg, Vice Chairman of Development and grandson of Fairway Market's founder. "Our people are the best, from our butchers and bakers to our cheese mongers, produce and seafood experts. They all share a passion for what they do and we're very pleased to be able to share this passion now with even more New Yorkers."
"We look forward to providing one stop shopping at its best and, as we do through all our stores, to making an impact in the Kips Bay community through our giving back to the causes and organizations that make a difference in the lives of our neighbors," said Herb Ruetsch, Chief Executive Officer of Fairway Market.
Fairway Market Kips Bay will be open from 8am to 11pm, seven days a week. For more information, visit http://www.fairwaymarket.com or call 646-720-9420.
About Fairway Market's:
Fairway was founded in the 1930s as a fruit and vegetable store in Manhattan, and it is now a growing chain of markets with an expertise in specialty foods. It is also one of the nation's highest grossing food retailers per square foot. Sterling Investment Partners acquired a majority share of the company over five years ago. Today there are 12 food stores and three wine and spirits locations in the tri-state area, employing approximately 3,900 people. Fairway has been listed on Inc.'s top 5,000 fastest growing private companies for 2008, 2009, 2010 and 2011. Learn more at http://www.fairwaymarket.com.