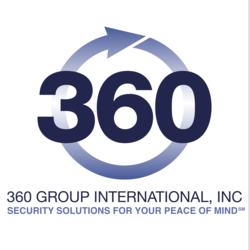 Safe travel today is about a network of friends, experienced, well traveled and culturally versed, ex police and military guys, who we can superimpose over a wide global footprint.
Beverly Hills, CA (PRWEB) December 21, 2012
After a short flight on his Gulfstream G4 jet, the CEO for a major corporation touches down in Cabo San Lucas. He is not traveling alone. In addition to his family, beside him is a smartly dressed, athletic looking man who could easily be mistaken for a senior VP with the company. All is not what it seems. This man is not along for the fun nor is he there to represent the business. He is a ʻprotection officer,' a ʻminder,' ʻbullet catcher,' ʻoperative,' or ʻbodyguard.'
When the holidays roll around, hundreds of families in the U.S., and thousands more across the world, make use of privately retained executive protection to ensure they themselves can relax. While personal security overseas was once the province of the rich and famous, it is now something that journalists, production crews and commercial executives see a serious need for.
The Agent on the plane is just one piece of the security umbrella now sheltering the family as they head for their short vacation. He, along with several colleagues already on the ground in Mexico, will assist the family to travel and rest peacefully in a ʻhostile environment' where the grip of narco terrorism is a real concern.
There have always been security threats to be considered when traveling and working overseas. But the current situation in Mexico and South American is particularly acute. Beverly Hills based 360 Group International Inc is a company many turn to when preparing for such trips.
"In the past, the type and degree of threat could, to a certain extent, be pre-determined, defined and graded with little difficulty. In recent years, however, areas of political unrest, terrorist activity, technical advances and the growing brashness of criminal groups, and the nexus with terrorists, have increased enormously," explains 360 CEO, Bill Kirkpatrick. These many elements have resulted in bombings, shootings, kidnapping, hostage taking and violent robbery / mugging, especially against western and associated personnel and interests.
Kirkpatrick is a no-nonsense, retired police officer from the Beverly Hills Police Department. His company is a market leader in executive protection and risk management, his staff highly experienced professionals.
On the assignment to Mexico, the 360 operative is well prepared and 'switched on.' He has already arranged a VIP protocol meet and greet service, which avoids unnecessary delays in customs and immigration. A team of four, previously vetted local security officers from one of Kirkpatrick's many overseas, tried and tested contacts swiftly move in to escort the family as they emerge with minimum fuss, the bar code on their luggage having been texted through minutes earlier.
Waves of local people part like the prow of a boat cutting through a rough ocean, to waiting vehicles immediately outside the airport. A cacophony of horns, whistles and shouting drowns out any conversation. Half an hour later, the Principal and his family are ensconced safely in their hotel. Robust security surrounds the perimeter outside the hotel rooms, and Kirkpatrick's man is in the adjoining room meeting with a senior police officer, whom he knew from previous visits. In Mexico, serious contacts like these are imperative.
"It's about a network of friends, experienced, well traveled and culturally versed, ex police and military guys who we can superimpose over a wide global footprint," Kirkpatrick remarks.
Kirkpatrick emphasizes that he is not setting out to put anyone off traveling overseas. On the contrary, he views it as his mission to help people conduct their business and vacations in safety. "We teach our clients about situational awareness and to differentiate different levels of threat. Our operatives appreciate that awareness makes up 90% of any self-defense scenario and makes most hostile situations avoidable".
Back in Cabo, the short vacation is over and the principal and family are heading home. It was money well spent. They felt physically secure and were able to concentrate on relaxing. Not only that, but the protection officer had a strong cultural understanding and many influential local contacts, which assisted his client in finding the best restaurants, rapport building with influential local businessmen and networking - a kind of 'value added service' that more and more are finding a need for as they travel through an increasingly insecure world.
###
360 Group International
For more information, contact 360 Group International at
1 888 365 4360 or info(at)360groupintl(dot)com