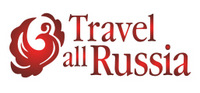 We are speechless, and deeply touched by your company's thoughts and offer.
Arlington, VA (PRWEB) December 23, 2012
A devastated Hurricane Sandy victim received an unexpected Christmas present from her luxury travel agency - a dream journey to Russia.
Carole Lazorisak eagerly saved up to travel to Russia in 2013 for her 65th birthday, but her travel dreams were derailed by Sandy, an unexpected late-October hurricane that destroyed her home and most of her belongings. Devastated, Carole gave up on her dream.
"Everything was destroyed," she wrote to her travel agency. "We are homeless. We have nothing and are just trying to survive. I am heartbroken as this was my dream trip, and it was for my 65th birthday. We cannot afford it now as we lost everything."
Travel All Russia – the company that was planning Carole's trip – found out about her situation and decided to make this Christmas extra special for her and her family. The company offered to pay for Carole's dream trip, the very one that she decided she could no longer afford.
Carole is deaf and relies on a sign language interpreter for day-to-day communication. For someone who is struggling even to get help from authorities amid this catastrophe, this will be a truly magical Christmas.
"We are speechless," Carole responded, "and deeply touched by your company's thoughts and offer. This Christmas present came as a BIG surprise! We are in tears... we are so extremely thankful for your company's outreach. This means so much to us."
Travel All Russia's director Patrick Davidson said, "We hope that our offer will be a breath of fresh air amid the hardship and devastation that Carole and her loved ones encountered."
Travel All Russia is an Arlington, Virginia-based travel agency. It organizes private and group tours to Russia, Russian river cruises and Trans-Siberian rail tours. It has been named the world's leading travel agency for tours to Russia by the World Travel Awards. Travel All Russia is a proud member of the American Society of Travel Agents (ASTA) and the International Association of Travel Agents Network (IATAN), as well as an accredited member of the Better Business Bureau (BBB).
If you would like more information, or to schedule an interview with anyone involved with Travel All Russia and its outreach, please call Ivan Shirokov, press correspondent for Travel All Russia, at +1 (800) 884-1721 Ext 5, or e-mail Slava Shirokov at new(at)travelallrussia(dot)com