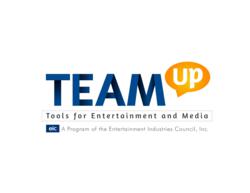 The resources we have created will help journalists identify the key issues to consider when covering stories with a mental health angle. -- Marie Gallo Dyak
Los Angeles, CA (PRWEB) December 21, 2012
The Entertainment Industries Council's (EIC) TEAM Up (Tools for Entertainment and Media) project has released resources aimed at helping California journalists and entertainment industry professionals create accurate news stories and portrayals of individuals living with mental health challenges. Given recent events, the number of articles being written about mental health issues has skyrocketed and many journalists who do not normally cover these issues have expressed the need for guidelines. TEAM Up has created a media toolkit that provides recommendations for journalists and others who report on stories that touch on mental health issues.
The media toolkit includes a style guide specific to questions on how to cover the spectrum of topics involving mental health, mental illness and suicide. It also includes tips on interviewing people living with mental illness, story ideas and sample news stories. The style guide will be distributed to California newsrooms and is available, along with the rest of the toolkit, for download online.
"The resources we have created will help journalists identify the key issues to consider when covering stories with a mental health angle," said Marie Gallo Dyak, Executive Vice President for EIC program services and government relations. "When more stories about people with a mental illness contain authentic and balanced portrayals, the public is likely to get a more realistic picture of individuals living with mental illness. A lack of understanding fosters stigma and discrimination, both of which often deter individuals and families from seeking help. We are focused on providing resources that reverse that trend and increase help seeking behavior."
TEAM Up, funded by California's Mental Health Services Act (Proposition 63), has solicited ideas and information from journalists, entertainment industry leaders, and mental health experts to create these resources. Media and entertainment professionals can play a significant role in the public's understanding of mental health. Inaccurate or unbalanced portrayals of individuals living with mental illness fuel misconceptions and subsequent discrimination which deter individuals from seeking services and support for their mental health challenges. TEAM Up is one of the prevention and early intervention projects administered by the California Mental Health Services Authority (CalMHSA).
Research upon which the guidelines were based included an analysis conducted by EIC of how California English- and Spanish-language print and online media outlets report on mental health issues. This research, conducted by Reingold, included English-language articles published between 2010 and early 2012 and found that 23 percent of articles framed persons living with mental illness in a positive light. Reporters touched on mental health services and treatment in 51 percent of stories. The scan of Spanish-language newspapers, conducted by another partner, the Hispanic Communications Network, showed that 25 percent of articles used positive language in discussing mental health-related illness, while reporters mentioned mental health services and treatment in 14 percent of stories.
The findings that showed mental illness is often reported in a negative way might reflect the nature of daily reporting—that is, coverage is often focused on breaking news. However, journalists interviewed for a TEAM Up survey said they would welcome resources to help them report with more context on stories involving a mental health angle.
Some examples of recommendations the toolkit offers are:

The three key questions to ask when covering a story with a mental health angle: 1) Is mental illness relevant to the story? 2) What is your source for the mental illness diagnosis? 3) What is the most accurate language to use?
Provide balance – include positive stories of hope and recovery, new services, treatments and new research.
Include information about local mental health resources and helplines.
Avoid referring to someone with a mental illness as a victim or "suffering" from a mental illness.
"We are hopeful that the California journalism and entertainment communities—and beyond—will embrace these resources not only to increase the accuracy of their stories, but also to spur necessary conversations about how to approach mental illness in a way that doesn't disparage those who may need help," Dyak said.
Visit http://www.eiconline.org/calmhsa/ to learn more about the TEAM Up program, and download vital resources for accurate mental health coverage, including the Reporting Mental Health Style Guide and the California News Media Analysis.
About Entertainment Industries Council
EIC is a nonprofit organization founded in 1983 by leaders within the entertainment industry to bring their power and influence to bear on communication about health and social issues. The organization is considered to be the chief pioneer of entertainment and journalism outreach and a premiere success story in the field of entertainment education. This mission relies on providing resource information to the creative community and culminates in recognition of the industry through the national television special PRISM Awards Showcase, which addresses accurate portrayals of substance use issues and mental health concerns. The organization also produces the S.E.T Awards, honoring positive and non-stereotypical portrayals of science, engineering and technology.
For a complete list of health and social issued addressed by EIC and local projects, please visit EIC's website. EIC's web site is http://www.eiconline.org. The PRISM Awards web site is http://www.prismawards.com.
About CalMHSA
A portion of the Entertainment Industries Council, Inc.'s mental health programming is funded by the voter‐approved Mental Health Services Act (Prop. 63). It is one of several Prevention and Early Intervention Initiatives implemented by the California Mental Health Services Authority (CalMHSA), an organization of county governments working to improve mental health outcomes for individuals, families and communities. For more information, visit http://www.calmhsa.org.
###