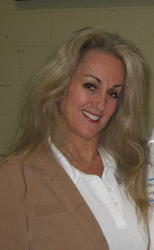 We push our students out of their comfort zone and watch them succeed. We teach them college prep, to be independent livers and we teach them to have success in our society
Atlanta, GA (PRWEB) December 23, 2012
Today, Cumberland Academy of Georgia, a SACS-CASI accredited, private, non-profit independent Atlanta special needs school, announced its new and enhanced curriculum for educating students with learning differences, such as Asperger's and Autism. Since its inception, Cumberland Academy of Georgia has increased the student population eight times. The success of the school is due to the development of strong academics and social skills, as well as attracting highly trained educators. The curriculum has been further enhanced to incorporate more social skills and life skills training.
The unique nature of Cumberland has attracted top educators to the school. All teachers have a special education certificate and educators continually receive ongoing professional development courses from organizations such as the world renown Marcus Institute.
"We push our students out of their comfort zone and watch them succeed. We teach them college prep, to be independent livers and we teach them to have success in our society." said Debbi Scarborough, founder of Cumberland Academy of Georgia.
There are so many incredible opportunities for students to learn, experience, and thrive at Cumberland Academy of Georgia. The school provides a tailored learning experience for students with Asperger's Syndrome, high-functioning Autism, learning disabilities, ADD and ADHD. With a low student-to-teacher ratio, Cumberland Academy of Georgia is designed for the needs of many students who do not learn well in traditional settings.
Cumberland Academy of Georgia is fully accredited and addresses the academic, emotional and social concerns of the students through nurturing, innovative and challenging programs. The ultimate goal is for students to become independent, successful young adults. To reach this goal, students are taught to demonstrate appropriate interpersonal skills as they learn essential life and social skills in various settings.
Cumberland Academy of Georgia is growing! To schedule a private tour of the school, please contact Terri Brooks, Director of Admissions at 404-835-9000 or email admissions(at)cumberlandacademy(dot)org. Cumberland Academy of Georgia offers rolling admissions and is currently accepting applications for grades 4 - 12, as well as a postgraduate year. To learn more, please visit cumberlandacademy.org. Open House is scheduled for Sunday, January 27, 2013 from 2pm – 4pm.