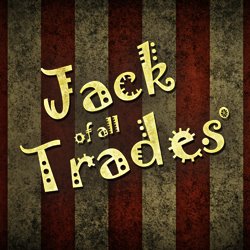 Children are the future. Everyone must do their part to support children's health, education and well-being.
Montreal, Canada (PRWEB) December 22, 2012
Jack Of All Trades Clothing, a Canadian-based brand, manufacturing licensed apparel, announced today that is donating money from the proceeds of each t-shirt sold on-line to several children's foundations: The Montreal Children's Hospital Circle of Hugs and the Children's Wish Foundations of Canada and America.
"We are now ready to start giving back, this is something we always wanted to do and have now put aside the time to make it happen. We believe children are our future and we like the idea of supporting causes and getting involved in movements that are all about children's health, education and their all around well being.", stated Allan Goldberg of Jack Of All Trades Clothing.
Allan decided for 2013 that 50 cents from each T-shirt sold on line will go to several children's foundations that he has chosen to support. The money will go equally to each foundation: the Circle of Hugs with the Montreal Children's Hospital and The Children's Wish Foundation, in Canada and the USA.
The team at Jack Of All Trades Clothing love Pop Culture and always have. The people that run this business live it and breath it; the people that sell the product are walking encyclopedias of Pop Culture and the Comic Book Culture and the artists that create the art do it with passion. To them, it is more than just a job, it is a big part of their lives and a lifestyle.
One of Jack of All Trades Clothing's guiding principles is that everyone is eager to roll up their sleeves to pitch in whenever and wherever needed to produce a quality product which ultimately satisfies our customers. Only the highest quality product and printing will ever leave our facility.
About Jack Of All Trades Clothing
Jack Of All Trades Clothing produces tees in our local economies across the Americas and prints in Canada where the founder has been crafting screen printing to a perfect art form for the past 25 years. Nothing goes to press unless the colors are perfect and the feel of the print is super soft to the touch. Special vintage and distressed techniques have been perfected and the fabrics that are used in all tees make for a t-shirt that is going to be worn day after day for years to come. Every day, new designs are created across a large portfolio of trendy licenses that include Marvel, DC Comics and various other pop-culture iconic brands. Superman, Spiderman, Batman, TMNT, Judge Dredd, Sesame Street, Hello Kitty, Popeye, Betty Boop, Wonder Woman, Marvel Pinups, The Hobbit, Bowie, Hendrix, Disney, The Muppets, Corvette, Camaro, all other GM brands and a full array of comic book t-shirts and more Classic Character licenses are all available online. For further information please visit the company's web site at: http://www.jackofalltradesclothing.com.