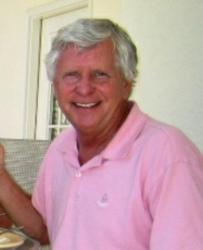 Atlanta is, once again, poised and ready to continue her reputation as being a great city and always moving forward
(PRWEB) December 23, 2012
Jim Riddle, a 35-year veteran of apartment and multi-family housing in Atlanta, Georgia, recently released his latest review publication, "Apartment Hunting Guide/ Apartment Finder Atlanta". The purpose of this review is to provide valuable information about the various apartment markets around the city of Atlanta. It goes into specific details about "the good and the bad" as well as "the do's and do not's" of planning and executing your search for finding the right living location for you and your family.
Jim and his business partner, Ken Rymer, will provide periodic information on subjects such as renter's insurance, apartment security systems, how to save money on your apartment utility bills, how to create an apartment checklist, moving expense breakdown, what to expect and look for in certain areas of town, etc., etc. Apartment review reports will also be made available and will detail the latest news and information regarding quality standards and other changes in the highly competitive apartment market in Atlanta. "Jim is very knowledgeable and experienced when it comes to apartment properties in Atlanta, and I know he will be very upfront and honest with his findings and apartment property assessments," quotes Rymer.
Atlanta was hit pretty hard by our nation's economic downturn, and it's not over yet. However, the people of Atlanta have a long history of responding to adversity with positive energy and actions, and that's what is going on here today. Roadways all over town are either being built or improved, and new real estate construction has begun, especially in the mid to high rise apartment sector.
Atlanta is, once again, poised and ready to continue her reputation as being a great city and always moving forward. For those interested or considering a move to, or from within the metropolitan Atlanta area, it is an excellent time to get the best deal on apartments in Atlanta.
This site is proudly hosted by ClickHOST. A Leading Wordpress Web Hosting Provider.
# # #