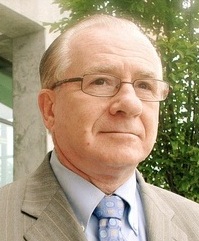 ...we encourage credit union CEOs to plan ahead, working nine months or more in advance to establish a quality application is better positioned to win for them."
Tacoma, WA (PRWEB) December 23, 2012
Credit unions seeking a grant writer to apply for Community Development Financial Institution (CDFI) awards will have a harder time in 2013. CDFI grant writing firm CU Strategic Planning is placing a temporary stay on accepting any new credit union clients after today's release of the United States Department of Treasury's CDFI Fund Notice of Funding Availability (NOFA). The reason: CU Strategic Planning wrote a record-setting 50 percent of all the credit union winning applications in 2012. Because of its performance, the firm has had a waiting list of credit unions for grant writing projects since August 2012. CU Strategic Planning will, however, take project requests from credit unions for the 2013-1014 grant writing round.
"No team writes and wins more CDFI awards for credit unions," CU Strategic Planning's President/CEO Chuck Cockburn says. "We are proud to represent credit unions in this area that ultimately helps them help consumers build a better community for everybody.
"To continue our high level performance," Cockburn adds, "it is imperative that we serve our existing clients to our utmost capabilities – and then opening the door to new clients once the current projects are complete. It's all about taking the time to do the research develop the programs and provide excellent service. That's why we work a year in advance and our track record shows the success we have experienced."
Due to the current demand of uniquely skilled CDFI grant writers, he says that choosing a grant writing team far in advance of the NOFA is vital for a winning application – ultimately ensuring the success of a credit union's community development.
"Quality CDFI grant writers are booked up to a year in advance," Cockburn explains. "The grant writing round is open right now, but all the best writers are already booked. So we encourage credit union CEOs to plan ahead, working nine months or more in advance to establish a quality application is better positioned to win for them."
(*Note to Editor: What follows is an educational sidebar to the story. Please credit CU Strategic Planning.)
10 Tips To Winning from the CDFI Pros:
1. Be Compelling: Use facts and research to tell an engaging story. Having a need when no one else is fulfilling that need is compelling.
2. Benefit Consumers/Members, Not the Credit Union: Frame the story about why the program helps consumers and contributes to the credit union's sustainability so that it can continue to help consumers.
3. Prove Feasibility: Financials, research, and management experience – does it make the reader believe you will succeed?
4. Financial Projections: Prove the program will continue beyond CDFI funding and prove the program is a good investment of taxpayer dollars. (Quantify positive impact to consumers.)
5. Create Demand: Use increasing loan demand in the category to show demand.
6. Leverage Distress: Make a claim and then support it with data.
7. Develop Partnerships: Strategic partners open up new avenues for program innovations, which allow access to new funding.
8. Precise Editing: Good editing ensures the narrative's progressive and natural flow that does not distract the reader, allowing the scorer to focus on scoring.
9. Grow Relationships: When communicating with the CDFI, build a relationship with one or two particular staff members.
10. Early Submission: Submit application ahead of time to ensure CDFI staff support if you have technological problems.
About CU Strategic Planning
Headquartered in Tacoma, WA, with satellite offices in San Diego and Boston, CU Strategic Planning is the only strategic planning facilitator in the United States with the mission to help credit unions realize their potential through the International Credit Union Operating Principles. It is widely considered the #1 writer of credit union Community Development Financial Institution (CDFI) grant applications. No firm serving credit unions writes and wins more CDFI awards than CU Strategic Planning. Its "Miracle Makers" have 100 percent success with CDFI certification. For more information, visit http://www.creditunionstrategicplanning.com.