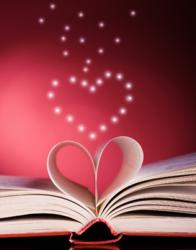 The messages I've seen have been truly written from the heart
Oak Brook, IL (PRWEB) December 23, 2012
Cyber hugs from the United States and around the world are rolling into Connecticut thanks to the Newtown Remembrance Book of Love opened online by The Compassionate Friends (TCF) to receive caring messages from the public. The Remembrance Book of Love was placed online by TCF, a national non-profit self-help bereavement organization.
The Remembrance Book of Love, which can be reached at http://www.compassionatefriends.org,, was created to receive messages of caring concern for the families of those who died in the tragic Newtown, Connecticut shootings at the Sandy Hook Elementary School that left 20 children and six adults dead.
"Everyone has wanted to know what they could do to help," says Compassionate Friends Executive Director Patricia Loder, herself a twice bereaved parent and a bereaved sibling. "This provides them the opportunity to give the families of Newtown a cyber hug which so many have told us they would love to do in person. The messages I've seen have been truly written from the heart.
"While only a parent who has lost a child can truly understand the devastating and life-changing effect this has on the families involved, everyone has felt grief to some extent and wants to show they care," says Mrs. Loder, head of the national non-profit organization which has more than 650 chapters in the United States serving all 50 states plus Washington D.C., Puerto Rico, and Guam. "We anticipate receiving many thousands of messages."
Although the Remembrance Book just went live Thursday, December 19, messages have already been received not just from many of the states, but also Australia, Canada, Ireland, the Netherlands, South Africa, and.the United Kingdom. No date for the closing of the book has been set, but the organization plans to present an album of the caring messages in person to Newtown.
Besides the Newtown Remembrance Book of Love, The Compassionate Friends has also shipped more than 6,000 "Forever in my Heart" blue and white silicon butterfly wristbands in small and regular sizes to Newtown to be handed out starting Saturday. "Eventually we expect to have enough of the wristbands in Newtown so every resident can have one to wear. We see this as one way of bringing the community closer together in the light of this terrible tragedy."
There are 10 Connecticut Compassionate Friends chapters with the nearest in Danbury, Waterbury, and Bridgeport. The Compassionate Friends National Office has received donations for its emergency fund which allows it to provide these nearby chapters all grief materials necessary to help the families in Newtown. "At this time we're uncertain what form emergency funds will be used in Newtown, but they will be put to good use in the grief community," says Mrs. Loder. The organization has already put on a webinar called "The Nation Mourns and Together We Heal," which can be viewed on their website. "Because all of our members have had a child, sibling, or grandchild die, the events in Newtown have brought back to them many of those painful feelings experienced after the child first died." Mrs. Loder is a twice bereaved parent and also a bereaved sibling.
To learn more about The Compassionate Friends, its 650 U.S. Chapters, and its many programs for bereaved families, visit http://www.compassionatefriends.org and http://www.facebook.com/TCFUSA on Facebook or call toll-free 877-969-0010 during office hours.
###