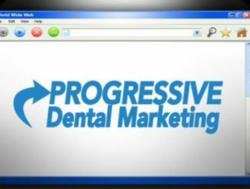 Dunedin, FL (PRWEB) December 22, 2012
This week Progressive Dental Marketing expanded their Florida team, moving from Palm Harbor to the neighboring town of Dunedin. Having outgrown their previous location, they have moved to a larger office.
Along with the new office, PDM is proud to invite new faces to the team, improving their marketing services for dentists and periodontists nationwide. With the new office, PDM will have the ability to provide faster and more efficient services to their cross-country clients.
Currently marketing for dental professionals in 23 out of the 50 states, Washington, D.C. and British Columbia, PDM plans to continue expansion well into 2013. There are presently approximately 1,500 laser gum surgery specialists in the United States, which has been the focus of PDM so far. Although they are open to marketing for dental professionals who do not perform laser gum surgery, they do plan on keeping their market within the dental field.
With a new office and new employees bringing fresh ideas to PDM's marketing platform, they have high hopes for rapid improvement and growth in 2013. Marketing is limited in each region, so call today to find out if you are a dentist or periodontist that qualifies!
Progressive Dental Marketing has practiced several marketing strategies to bring dental professionals online visibility. Bart Knellinger, the founder of Progressive Dental Marketing, was born and raised in Palm Harbor, FL, and grew up in his father's dental office. Combining his personal experiences with his widespread involvement in sales, he brings extensive clinical information to his marketing firm. Based out of Dunedin, FL, Progressive Dental Marketing offers periodontal and dental offices successful promotion approaches in radio, TV, direct mail, billboard and internet marketing. Focusing on dental professionals across the country, Progressive Dental Marketing aims to increase their visibility regardless of location or demographic. To learn more about Progressive Dental Marketing, visit their website, http://www.progressivedentalmarketing.com and call (888)-600-4996.
# # #