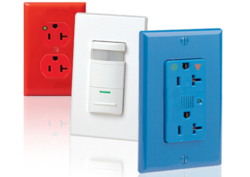 Los Angeles, California (PRWEB) December 23, 2012
Los Angeles Electrician Press Release
Promoting the installation of carbon monoxide detectors, OCA Electrical strives to inform residents and building owners of the need for these devices in order to protect families, students, and employees from the harm that noxious fumes can cause.
A full service electrical company proudly serving local counties within the Los Angeles area, OCA Electrical now offers the installation of carbon monoxide detectors among their services.
Striving to inform the community of the dangers of carbon monoxide, OCA Electrical includes a description of this colorless, toxic gas on its website along with important information regarding how this gas can actually find its way into your home or business. The owners of OCA Electrical encourage all homeowners to "Consider the safety of your family and arrange to have a hardwired carbon monoxide detector installed in your home. Do something now so that you never need to worry about the possibility of noxious gas buildup in your home." They want everyone to "Be aware of the dangers that carbon monoxide poses. It is a silent, invisible killer that should never be allowed to remain in anyone's dwelling."
According to the Carbon Monoxide Poisoning Prevention Act of 2010, all single family and multi-family residences with an attached garage, fireplace, or fossil-fuel burning heater should be equipped with a device that meets the standards developed by the Underwriters Laboratories Inc. (UL) and the American National Standards Institute (ANSI). If your home has not yet been equipped with such a device, it is recommended by the California legislative body that you do so.
OCA Electrical Company is comprised of a dedicated group of electricians who strive to improve the lives of fellow members of the community by providing exemplary service at all times. No electrical job is considered too small or too large for their experienced electricians to handle. OCA Electrical provides services to all sectors of the community – domestic, commercial, and industrial.
OCA Electrical
7462 N. Figueroa St. STE 102
Los Angeles, CA 90041-2502
info(at)ocaelectrical(dot)com
323.259.0299 (phone)
888.357.7595 (toll free)
ocaelectrical.com
###