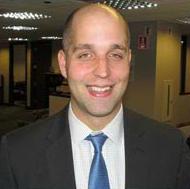 Chicago, IL (PRWEB) December 26, 2012
Owners and managers of construction and engineering (C&E) companies are hearing conflicting information regarding the industry outlook. Reports published by leading commercial and investment banks covering the industry express optimism that infrastructure end markets will drive growth across the sector due to population growth, environmental compliance and President Obama's February 2012 plan to invest $476 billion in infrastructure over six years.
In spite of these data points, companies continue to experience negative factors such as uncertainty in government spending and continuity, ongoing reticence of other industries to make investments and a performance gap between C&E public company indices versus the S&P-500. It is becoming increasingly difficult for C&E leaders to successfully navigate companies through the uncertainty of today's financial and political landscape.
Rob Ruszkowski, vice president at Verit Advisors, said, "Construction and engineering companies are currently facing an uncertain political landscape, a weak economic recovery since 2009, volatile financial markets and slow M&A activity. As a result, companies are finding internal and external strategic growth alternatives limited and increasingly competitive."
Ruszkowski continued, "Successful C&E leaders are becoming more creative in optimizing equity allocation, capital structure, employee incentives and project organization to overcome these challenges."
Ruszkowski has substantial technical and analytical know-how following a distinguished career in chemical process engineering. Prior to joining Verit Advisors in 2011, Ruszkowski was a chemical engineer at ESOP-owned S&C Electric Company in Chicago. Among Mr. Ruszkowski's responsibilities was capital project justification and implementation, modeling of complex system variables for troubleshooting and process optimization projects, and statistical analyses of perpetual product performance studies.
C&E companies are driving value different ways. Many of the top performing companies have significant employee ownership in the form of options, direct ownership, stock appreciation rights and employee stock ownership plans (ESOPs). Parsons Corporation, Black & Veatch, HDR, Garney Construction, Terracon, HNTB, Messer Construction, and Austin Industries have partial or full ESOPs as part of their capital structure. Partial ESOPs are particularly attractive for C&E firms because the structure allows for equity-based incentives outside the ESOP, providing an effective talent recruitment and retention tool that companies use to differentiate themselves and to drive growth and value. Ruszkowski concludes, "After all, talent is critical and equity is a precious corporate resource that needs to be allocated strategically."
Verit Advisors unites sophisticated middle market investment banking capabilities with a client centric boutique, fluent in ESOPs, debt and equity capital markets, and mergers and acquisitions. Verit has experience across a broad range of industries including C&E, chemicals, manufacturing, general industries and defense.