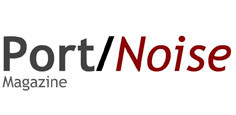 This year's sales of gift cards are anticipated to shoot past the $110 billion mark.
Fort Lee, New Jersey (PRWEB) December 25, 2012
PortNoise.com has published the results of this year's CEB Tower Group holiday season forecast that shows 85 percent more Americans will receive gift cards this Christmas instead of fruit cakes. This study is significant not only because of the withering interest in fruit cakes most holiday gift recipients report, but because fruit cakes – whether homemade or store bought – can be expensive.
Typically, a good quality fruit cake purchased premade costs $25 and up, while the homemade kind can cost far more once fresh fruit, nuts and other ingredients are taken into consideration. Gift cards can be purchased in amounts of $10 and up.
CEB Tower Group, which has been tracking gift card giving since 2006, says this year's sales of gift cards are anticipated to shoot past the $110 billion mark. Although annual fruit cake sales are not tracked by trending agencies, the figure is widely believed to be considerably less than $10 billion.
PortNoise.com also reports that retailers are confused by the public's reluctance to embrace electronic gift cards, which can be sent to a recipient via Email or through a cell phone number and printed up for immediate use. Despite the fact that E-gift cards are simple to purchase and send, they are expected to account for only $3 billion of this year's $110 billion gift card revenues.
There will still be a segment of the gift-receiving public that prefers to find a fruitcake under their tree each year. For many, a fruitcake conjures memories of Christmases past and it gives the impression that the gift-giver put some thought into the present.
For more information on fruit cakes, gift cards, and other trending news, visit the PortNoise.com website or Email info(at)portnoise(dot)com.
About Marble Media LLC:
Marble Media LLC is a creator of high-quality, content-rich blog sites that provide expansive coverage of relevant information to readers who make up a wide range of demographics. The Marble Media LLC team of expert writers covers a wide range of specialties including travel, food, health, fitness, social media, marriage, parenting, technology, weight loss, fashion and much more.
For more information on Marble Media LLC's offerings and advertising opportunities, visit the MarbleMediaLLC.com website, or email sales(at)marblemedia(dot)com.
###