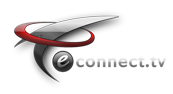 Our user community is very savvy....
Las Vegas, Nevada (PRWEB) December 21, 2012
eConnect will hold its first user group meeting at The M Resort in Las Vegas this coming February. The meeting will be held just prior to the start of the World Game Protection Show which is the premier event for the Casino Surveillance community worldwide.The user group meeting will allow eConnect customers to meet and interact with each other as well as give them a platform to share their experiences. eConnect will also reveal key technological developments and innovative software enhancements for their user community.
"We have gotten to the point where our users deserve to meet each other learn more about how the products are being used so they can continue to capitalize on their investment" Commented, Henry Valentino, eConnects President & CEO "Our user community is very savvy and they offer different sets of skills and experiences which will allow them to share important information with one another."
More about the meeting.
About eConnect:
eConnect is a software company in the security industry, which provides financial transactional analysis with visual verification. This is accomplished by synchronizing transactional data from point-of-sale (POS), casino systems and games to digital video surveillance, producing the best fraud deterrence tool in the industry. The software tool also increases the effectiveness of employee productivity, allowing managers to easily identify common employee errors. The software provides a dramatic return on investment usually within 3 to 6 months.