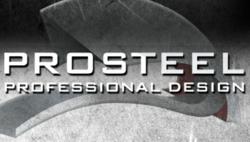 Asheville, North Carolina (PRWEB) December 23, 2012
ProSteel Design now offers limited run stainless steel machining.
Quantity and quality are two essential ingredients for a business requiring stainless steel machining services. ProSteel Design has committed its resources to now allow businesses in need of limited production runs to have a cost-effective and reliable solution.
Jason Radcliff, President of ProSteel Design, after careful consideration and negotiations with suppliers has implemented a small run division capable of fulfilling any need.
The quality control and dedication instilled with the team at ProSteel Design has translated to the workmanship in small quantity runs. ProSteel Design, since its inception over four years ago, has experienced tremendous growth due to their quality control, low failure rate, and cost-effective stainless steel machining services.
Precision, customer-service, and competitive prices have been instrumental ingredients of the limited stainless steel run division. The same quality and attention to detail is given to each project, regardless of manufacturing scope. This division is an optimal solution for not only limited run projects, but also an efficient means of prototyping projects.
One interesting additional feature of the limited run stainless steel division (LRSSD) is ProSteel Design's ability to offer consultative design and review services. These unique features equip businesses with a unique opportunity to benefit from ProSteel Design's experience and have the peace-of-mind that can only be derived from experience. ProSteel Design also offers the freedom for clients to create virtually any concept from an beta standpoint.
ProSteel Design continues to offer manufacturing and prototyping services for virtually any project size and meet some of the most demanding turnarounds. Because ProSteel Design has worked with the military and other corporations where people's lives rely on the production value of stainless steel machining, Prosteel Design places a high emphasis in the quality of its work. They are registered with S.A.M (System for Award Management) to reinforce these commitments in their new limited run stainless steel machining division.