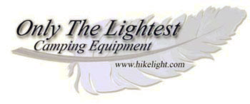 The original 82 videos were so well received that it was only natural to add to the earlier success.
Troutdale, Oregon (PRWEB) December 23, 2012
Steve Green, owner of Only The Lightest Camping Equipment, announced today that his company has produced 30 instructional videos, in addition to the 82 videos that were already on the site at http://www.hikelight.com. The company, located at 990 SE Harlow Court in Troutdale, OR is a web-based supplier of ultralight hiking gear.
"We are happy to give our customers additional tips on ultralight backpacking with these new videos. The original 82 videos were so well received that it was only natural to add to the earlier success. The videos help hikers enjoy their adventures by hiking with less weight, and they can make more informed buying decisions," Green said. "This additional information gives backpackers complete, free help on how they can reduce the weight of their pack and have more fun, the very essence of hiking."
The new videos add over an hour of fast-paced instruction, with an emphasis on live action and lots of visuals that inform and entertain.
The videos and articles include information on how to lighten every piece of gear in your backpack item-by-item. You can make the greatest weight savings on your pack, tent, and sleeping bag, but the videos and articles include information on all your gear. The new information covers gear reviews, lightweight clothing, trail etiquette, and much more.
You can learn the advantages and disadvantages of specific pieces of popular lightweight gear.
Helping customers enjoy their time on the website has always been a top priority. Backpackers can choose from an assortment of lightweight packs, tents, sleeping bags, clothing, cooking equipment, and a full line of accessories. Purchasing freeze dried food is now an option.
Mr. Green started Only The Lightest in 1993 using small, national advertisements and a catalog of lightweight gear. His personal enthusiasm for ultralight hiking has guided his product choices. It is easy to shop at mainstream backpacking outfitters and end up carrying loads over 40 pounds. The goal at Only The Lightest is to have customers comfortably and safely carrying less than 20 pounds.
Steve enjoys talking to customers and sharing personal expertise that cannot be found when shopping at big box retailers. This personal service has produced an extremely loyal group of customers who enthusiastically talk about how much more fun they have when backpacking with less weight.
A photo gallery personalizes the website. A strong set of links shows hikers other helpful ultralight hiking sites and organizations.
To see the videos, and for additional information on this addition to their website, contact Steve Green or visit http://www.hikelight.com. Most of the ultralight backpacking products offered are available for same-day shipping by priority mail.
About Only The Lightest Camping Equipment:
Only The Lightest Camping Equipment is a web-based company specializing in lightweight hiking gear and has been serving backpackers since 1993.
CONTACT:
Steve Green
Only The Lightest Camping Equipment
503-666-9365
FAX 503-666-9365
http://www.hikelight.com
###