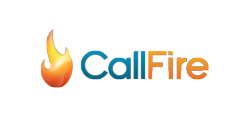 Santa Monica, CA (PRWEB) December 26, 2012
Text marketing has become an essential part of a brand's marketing strategy. When executed properly, SMS marketing can yield very impressive results. The ubiquitous usage of cell phones and the high open rates of text messages make text marketing an effective medium for breaking through the clutter of marketing material vying for the customer's attention. CallFire, a cloud telephony pioneer and SMS gateway, works with brands of all sizes to make compelling text marketing campaigns.
Culling through the use cases of its more than 50 thousand users, CallFire has put together a best practice guide to increasing customer opt-in on SMS marketing campaigns. Here's an excerpt from the complete article:
Marketers tend to think of opt-in marketing as a limitation, but by doing so are doing themselves a disservice. For one, opt-in means a brand is communicating with people who say it's okay for it to communicate with them. That means it is not annoying them, which will help the success of the brands campaigns. And perhaps more importantly, opt-in voice broadcasts and text blasts save the brand money in the end. It is not paying for calls or texts to people who don't want them, which is only going to help control costs. So how should a company get their opt-in list to grow? Here are the 10 best practice tips:
1. Tell customers what they'll get if they opt in
Planning on sending a monthly discount code? What about exclusive, text-only invites to sales? Give customers a good reason to opt in, as well as an idea of how frequently the company plans to contact them (monthly, weekly, daily, etc). The company can also incentivize opt-ins by offering an immediate benefit, such as a discount or free gift.
2. Make sure they know they can always opt out
Sounds a bit counter-intuitive, but customers will be a lot less hesitant to sign up if you reassure them they can push 8 or text STOP at any time to unsubscribe. CallFire will automatically add unsubscribes to your internal DNC list, making your list easier to manage, and making your customers more comfortable in joining.
3. Use your existing sign-up pages to drive subscriptions
If customers use any sort of form on your website, include a check box to opt in to your text or marketing campaigns. A company might want to put this directly below the field where customers input their phone number.
4. Create an email marketing campaign
Email your customers and tell them about great new marketing initiative. Tell them what you plan to send to them via phone calls or texts, and include an opt-in call-to-action such as "click here to subscribe" or "Text SMSFIRE to 88202."
5. Drive subscriptions with social media
Encourage your Facebook fans, Twitter followers, and LinkedIn contacts to subscribe to a company list. Have the whole team share these posts with their contacts, so that their contacts can tell their contacts, and so on.
6. Get their attention with point-of-purchase signage
Got a physical storefront? What better place to reach existing customers? Make a sign to hang near the register, in the window, or on tabletops. One note of caution, however—don't simply have a clipboard where people can add their phone numbers, because most carriers won't accept a paper sign-up as a valid opt-in should the company ever face a complaint. Instead, encourage customers to subscribe with their cell phones, such as "Text SMSFIRE to 88202."
7. Hold an employee competition for signups
Do employees spend a lot of time interacting with customers? Run a month-long competition to see who can get the most subscriptions, and offer a great prize to the winner, like a gift certificate or a paid day off.
8. Append an opt-in message to your sales receipts
Include a short message about voice and text promotions every time the register rings.
9. Design a CallFire IVR to solicit opt-ins from customers who call your business
When customers call your business, add an option to your phone menu to subscribe to your list. Example: "Press 1 to receive discounts via text message, and Press 2 to speak to a representative." When callers press 1, design your IVR to record the calls and prompt the caller to leave the cell phone number he'd like to subscribe.
10. Keep an online archive for reference
Once a company has been doing voice or text broadcasts for a while, house some of your past deals somewhere on the company website. Then, when prospective subscribers are considering opting in, they will have a good idea of whether they'd benefit from your company's messages. Visit "Past Deals" on LivingSocial if you need an example.
Its clear there are many advantages of text and voice marketing. Growing your lists through smart opt-in strategies will make sure that a company generates more customer communication and increase sales. To learn more on how your organization can drive customer satisfaction and sales, contact our solutions team at 877-897-FIRE.
About CallFire:
CallFire (callfire.com) simplifies telephony, making sophisticated, expensive carrier class telecom capabilities available through an affordable, easy-to-use GUI and API platform. Any business, from start-up to enterprise, can reach its customers on any device, using text messaging or voice, with CallFire's massively scalable, cloud telecom platform and SMS gateway. CallFire products include Voice APIs, Business Text Messaging, Voice Broadcast, Local Phone Numbers, Toll Free Numbers, IVR, Power Dialing for agents and more. Call analytics enable CallFire's 50,000 users to reach customers more often using call tracking, virtual receptionist, virtual pbx, dialers, and mobile messaging.