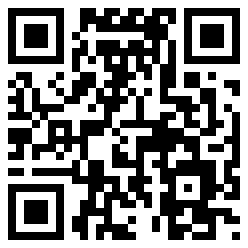 We may be at a tipping point when it comes to gun control—it's now or never
New York, NY (PRWEB) December 22, 2012
As the nation and the world mourn the senseless tragedy of the Newtown, Connecticut school massacre, nationally known relationship therapist Dr. Bonnie offers her insight into the disturbing pattern of American gun violence and urges immediate action. "It's time to wake up," she says. "The horror of Newtown touched all of our hearts and all of our lives. We can all relate; we've all been through childhood. To experience such terror at a young age is unfathomable to us."
"Mental health professionals have been sounding the alarm for years," she says. "We may be at a tipping point when it comes to gun control—it's now or never. Already, we've seen Mayor Michael Bloomberg of New York City, the NFL, and Wall Street respond to this recent spasm of violence. Even Hollywood studios were rattled. They've adjusted their programming due to a heightened awareness of violent content. Mayor Bloomberg has been speaking out about our lax gun laws for years and he's absolutely right when he says this is an outrage. He said we're killing each other and we are the only industrialized nation doing it." In the wake of this unprecedented violence, Dr. Bonnie asks, "Why did we have to wait until 20 children lost their lives? Is this what it takes to shake us up?"
Dr. Bonnie adds, "If we needed any more proof that our current approach simply does not work, these past few weeks have offered ample evidence. It began with the murder/suicide of NFL player Jovan Belcher and his girlfriend, Kasandra Perkins, and new studies that link head trauma, such as that experienced by football players, to long-term degenerative brain disease." (http://nyti.ms/TC7xSC)
The study referenced in the New York Times found evidence of chronic traumatic encephalopathy (C.T.E.) in a majority of the brain samples taken from people with histories of multiple mild traumatic brain injuries, including athletes and military veterans. "This is critical," Dr. Bonnie said. "Researchers have linked C.T.E. to symptoms ranging from loss of concentration to depression, explosive behavior, aggression, dementia, even murder and suicide."
The U.S. Army and the NFL have taken steps to address traumatic brain injuries. "They are hosting events to help soldiers, athletes, and their families recognize symptoms and find help. Family education is absolutely critical because they are in the best position to monitor behavior, look for warning signs, and ensure treatment takes place," says Dr. Bonnie. "Reducing gun violence is clearly a family affair. We need to emulate other countries, like Canada, who have implemented successful gun control policies. Their screening process requires two references, who could be family members or others close to the applicant, to vouch for the suitability of each individual who applies for a license. They also notify current and former spouses when an individual applies for a firearm license."
In following the reporting on the Belcher case, Dr. Bonnie says, "I believe there's a strong possibility Jovan Belcher could have been suffering from bi-polar disorder, which may have been brought on by hits to the head. Of course, he was never a patient under my care, but it appears some signs were there. The link between head injuries and mood disorders isn't 100% conclusive, but it's getting harder to ignore the evidence."
"NFL players perceive themselves as more vulnerable to crime because they are public figures known for their high salaries. About 75% of NFL players own guns, so the need for education is obvious and I commend the NFL for their efforts and I know they will expand their outreach," says Dr. Bonnie. "The NFL is in a bind, but I believe they are trying their best to find solutions for their players. They have concussion experts present at games, but players may be reluctant to sit on the sidelines because they are concerned about their careers. The NFL's safety efforts have helped, but now we're seeing different types of hits that could also lead to brain injuries. Sadly, it's not just Jovan Belcher. We shouldn't forget the recent suicides of former NFL players Junior Seau and Ray Easterling, or other signs of problem behavior, like drunk driving and domestic violence. There have been reports that some players have turned in their guns to team officials and that's so encouraging. It means they're getting the message."
Dr. Bonnie continues, "Now, with the unthinkable tragedy in Newtown, Americans are really making the connection between mental illness, brain injuries, and our alarmingly high rate of gun violence. I think the shocking nature of the Newtown massacre will be a turning point. Mayor Bloomberg has said that time and time again, polls show a majority of people are in favor of sensible gun restrictions. According to Mayor Bloomberg, that would mean keeping guns out of the hands of minors, criminals, mentally ill individuals, and substance abusers." (http://cbsn.ws/UN5QAJ)
"We also can't overlook the timing of these events, occurring right before the holidays. The American Psychiatric Association has linked the holiday season to increased stress for many Americans, so we can't rule this out as a contributing factor. We must implement targeted mental health campaigns specifically designed to minimize gun violence. It's absolutely critical that we raise awareness of stress that's unique to this time of year, especially for troubled souls suffering from the effects of brain injuries, depression, anger management issues, and bi-polar disorder." (http://bit.ly/tjozf9)
Dr. Bonnie believes the writing may be on the wall for the unrestricted gun rights lobby. "After Newtown, the National Rifle Association went into media blackout mode, going silent on Facebook and Twitter. They have scheduled what they call a 'major news conference' for Friday, so we're all eager to see what they will announce. Today brought us news that the influential financial firm Cerberus Capital Management has decided to divest itself of Bushmaster, the manufacturer of the semiautomatic rifle used in the Newtown massacre. It's an unprecedented move, a rare instance of a Wall Street investment firm bending to the public's concerns and placing social responsibility above profits. (http://bit.ly/T9yw7g) We also learned that Dick's Sporting Goods and Wal-Mart have limited sales of some of these styles of guns, so we are starting to see major businesses distancing themselves from the gun debate." (http://bit.ly/Zkf3Hf)
Dr. Bonnie stands behind Mayor Bloomberg and others who are calling for strong, swift action on gun control. "This has to stop," she says. "Like most Americans, I'm calling on President Obama and our government leaders to rise to the occasion. I think Obama tried to avoid the gun control controversy, but Newtown and other mass shootings this year brought the issue to his door. We must demand a serious screening process that specifically targets mental health. Adam Lanza should never have had access to guns. He was emotionally crippled and it's incredibly upsetting that he was encouraged to shoot as a hobby. We had more than 30,000 gun deaths in 2010 and gun deaths are on track to surpass traffic accidents as a leading cause of premature death among Americans. Enough is enough!" (http://buswk.co/WnKMBM)
Dr. Bonnie says, "As President Obama said, we simply can't tolerate this anymore. We need to screen gun buyers for mental illness and brain injuries and we need to close loopholes that let buyers bypass background checks. We should be asking buyers who else will have access to their weapons, as the Newtown massacre clearly demonstrates. We need to follow the example of the NFL and increase family education. Finally, we must be willing to learn from other countries who have responded to similar tragedies with effective gun control policies, such as Canada, the U.K., and Australia."
Dr. Bonnie Eaker Weil is a leading relationship and marriage expert. In both 2011 and 2012, the United States Commerce Association named Dr. Bonnie New York's best therapist. She is the author of several highly-regarded books, including "Make Up, Don't Break Up," "Adultery, the Forgivable Sin," "Financial Infidelity," and "Can We Cure and Forgive Adultery."
Be sure check out Dr. Bonnie's "Five-Star Video Contributor" videos via YouTube/Google at http://tinyurl.com/dy73rbv.
For more information about Dr. Bonnie Eaker Weil, visit http://doctorbonnie.com/.
To interview Dr. Bonnie, please contact renee@doctorbonnie.com.