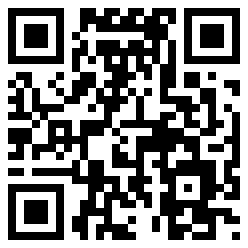 In many ways, the Newtown massacre is a mini 9/11, an act of terror. It was the second deadliest mass shooting in U.S. history, behind the Virginia Tech murders.
(PRWEB) December 23, 2012
Following on the heals of the past few months of an unprecedented series of traumatic events. The northeast suffered greatly due to Superstorm Sandy (http://tinyurl.com/99enwwm) and our sense of security has been shaken by the Newtown massacre (http://tinyurl.com/cqdrev8) and other public acts of violence, like the mall shooting in Portland, Oregon (http://tinyurl.com/cm89nlu) many survivors of these events suffer from survivor guilt. Dr. Bonnie Weil gives advice on how to reduce the survivor guilt and the effects of what survivor guilt can have on an individual.
Dr. Bonnie, a nationally known therapist who has been treating individuals and families for decades, believes many Americans are at risk of developing survivor guilt, an expression of post-traumatic stress disorder (PTSD). Newtown is a small, close-knit community. Those who did not lose children are grateful their children survived, but at the same time, they feel tremendous guilt because they empathize with the parents of the murdered children. They know these families; they are connected to one another by their children, through play dates and other social activities. There are many parents in Newtown asking, "Why did my friend lose her child when mine survived? How do I even begin to comfort my friends whose children didn't come home? How do I look them in the eyes when they're suffering so much?"
It's not only adults who experience survivor guilt. Dr. Bonnie explains, "Children who lost friends or siblings are going to require significant support to adjust to their new reality". Many may be left wondering why their brother, sister, or friend is in heaven when they've been left behind. They also may have the tendency to mirror their parents' reactions. "Children have emotional antennas—if the parents are suffering, they will absorb those same feelings," explains Dr. Bonnie Weil.
Dr. Bonnie says, "When we're unable to manage the emotional after effects of national tragedies, anxiety, depression, sleep disorders, hopelessness, and feelings of social disconnection are likely to emerge". Survivor guilt can hit all of us, even those without a direct connection to traumatic events. The good news is that survivor guilt is treatable, but we have to recognize the symptoms and intervene immediately to get the best outcomes.
Dr. Bonnie tells us, "In many ways, the Newtown massacre is a mini 9/11, an act of terror. It was the second deadliest mass shooting in U.S. history, behind the Virginia Tech murders". The fact that most of the Newtown victims were very young children shocks the conscience and rattles the soul. These events hit home even more because they occurred during the holiday season, further complicating our ability to heal. This is normally a time of celebration and optimism as we look forward to beginning a new year, but it's being overshadowed by our grief. We can't help thinking about the children whose families have been shattered by Newtown.
Parents have been left with the impossible task of explaining Newtown to their children. It's hard enough for adults, let alone children, to cope with an overwhelming tragedy like the mass murder of the most vulnerable among us. Our thoughts turn to children like Arielle Pozner, whose twin brother Noah was killed at Newtown. We wonder how in the world she will recover from such a loss because of the unique bond twins share and the horrific, grisly details of the crime.
Dr. Bonnie reminds us, "Children, because of the nature of brain development, aren't equipped to process the stress and emotions that arise in the wake of trauma". Children are ego centric and blame themselves when their family suffers loss. Children are also prone to magical thinking, believing they can fix their family's problems. When they realize they can't solve these problems on their own, this compounds their grief even further. It's up to parents and other adults to guide children through the aftermath of tragedy, to help them understand it's not their fault that their sibling or friend died while they are still alive.
She offers some important tips for parents:
Reassure children of their safety and let them know that the adults in their lives are going to do all they can to protect them. You may need to be more patient because survivor guilt in children can manifest itself as behavior problems—irritability, regression, anger, jealousy, separation anxiety. Each child will react differently. Some may withdraw, shying away from talking while others may have non-stop questions. "Professional help is critical," Advises Dr. Bonnie. For example, some survivors of the Columbine massacre have said that therapy was essential for them to become emotionally secure, well-adjusted adults.
Dr. Bonnie believes family play therapy, which can be done in the home, will be crucial in helping children and their families recover from survivor guilt. She developed the theory of family play therapy for use with both children and adults because, as she explains, Regardless of age, there's a child within all of us. Family play therapy invites this child to come out and play. Play is for Children as Conversation is for adults. Dr. Bonnie has used family play therapy to successfully address survivor guilt in response to 9/11 and Hurricane Katrina. It has also been used to aid veterans returning home from Afghanistan with symptoms of PTSD.
For adults struggling to put Newtown in perspective, Dr. Bonnie encourages us to respond to tragedies in positive, constructive ways. "We all need to do our part to fight overwhelming feelings of helplessness. Survivor guilt makes it harder to find ways to contribute, it can be paralyzing". On a national level, we've already seen Wall Street, the NFL, and Hollywood address gun violence. For individuals, volunteering in relief efforts or contributing to charities in honor of the victims and survivors are ways to cope. Acting out of kindness and empathy reinforces feelings of social connectedness, which is critical to the recovery process.
Dr. Bonnie concludes, "Above all, we need to look out for one another. Pay attention to the behavior of your friends, family, and co-workers." If you see signs of survivor guilt in yourself or others, make sure you do all you can to find appropriate treatment. With therapy, those suffering survivor guilt are able to move through the stages of grief, mourn properly, and continue on with their lives. As we've learned from the survivors of events like 9/11, Hurricane Katrina, and Columbine, healing is possible.
Dr. Bonnie Eaker Weil is a leading relationship and marriage expert. In both 2011 and 2012, the United States Commerce Association named Dr. Bonnie New York's best therapist. She is the author of several highly-regarded books, including "Make Up, Don't Break Up," "Adultery, the Forgivable Sin," "Financial Infidelity," and "Can We Cure and Forgive Adultery."
For more information on family play therapy, refer to the chapter "Saving the Children Through Family Play Therapy" in Dr. Bonnie's book, "Adultery, the Forgivable Sin." You can also view a related video at http://bit.ly/R1vELe.
Be sure check out Dr. Bonnie's other "Five-Star Video Contributor" videos via YouTube/Google at http://tinyurl.com/dy73rbv.