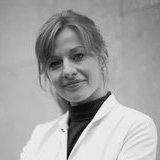 The benefit of an immediate result with little or no bruising and swelling is enormous.
London (PRWEB UK) 22 December 2012
As our most prominent facial feature, noses come in all shapes and sizes and many have bumps and humps or other imperfections that cause their owners embarrassment. The nose is arguably the feature that more people hate than any other.
This goes towards explaining why rhinoplasty is the most popular surgical procedure for men and in the top 5 for women (source: BAAPS 2011 audit). However, rhinoplasty is major surgery. It usually involves actually breaking the nose in order to reduce, reposition and reset it, so recovery means extensive bruising and bandaging. Patients are generally advised to have a week off after surgery and to expect swelling in the area for months afterwards while the body heals itself.
Now there is a safer, faster and less expensive alternative to surgery.
Founder of clinicbe®, Dr Barbara Kubicka is a renowned aesthetic medicine physician. Her non-surgical nose job involves using dermal fillers to reshape the nose. She explains:
"Over the years, I have seen thousands of women and men for facial skin treatments and realised just how many were embarrassed about their noses. Non-surgical rhinoplasty has been extremely well received by such patients, who welcome the idea of an alternative to surgery."
"Using dermal fillers can make a surprising and dramatic difference to the overall shape of the nose. For a good result, it is important to take full account of the facial contours and to approach the user of fillers very delicately in order to achieve the best possible result; smoothing out bumps for a straighter and more aesthetically balanced profile."
"Non-surgical rhinoplasty can cost less than 10% of the surgical approach, which is an added benefit for our patients."
"Although the result is only temporary compared to surgery, we can use fillers that will last for a couple of years, after which the procedure can be repeated. The benefit of an immediate result with little or no bruising and swelling is enormous."
One patient from London who experienced the treatment first hand gave her testimonial:
"I went to visit Dr Barbara Kubicka a few weeks ago with concern about a bump on my nose that has always bothered me, I never really wanted to go down the surgical route so when I found out she does the non surgical treatment at her Belgravia clinic I was excited about booking the appointment."
"The treatment didn't take very long at all it was just filler that she injected into and around my bump to smooth it out, absolutely painless and the results are just fantastic, Dr Kubicka is a genius, the staff are very very friendly and welcoming, I shall for sure be going back for other treatments and recommending her to all my friends."
Dr Barbara Kubicka at clinicbe® has an excellent reputation for achieving astounding results without surgery. Other treatments include a unique system for those suffering hair loss, and her exclusive "Eyedealise" treatment for tired, ageing eyes and the "Neck and Jawline Programme" for those specifically seeking to target this difficult area without resorting to the surgeon's scalpel.
Clinicbe® has a holistic approach to skincare, going beyond the immediate concerns of its patients to understand and treat the person as a whole.
Dr Barbara Kubicka's extensive range of cosmetic and medical skincare treatments is complemented by dietary advice and lifestyle/wellbeing services from fashion consultancy to counselling, fitness training and sports medicine.
clinicbe® is based in Belgravia, London and brings together a hand-picked team of professionals. For further information or to arrange a confidential consultation, please call 0207 352 6803, email info(at)clinicbe(dot)com or see the website for further information and contact details http://www.clinicbe.com.