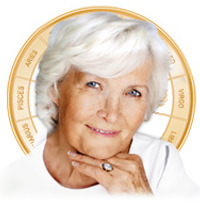 Phoenix, AZ (PRWEB) December 28, 2012
Astro Clairvoyant Norah Guide with Premium Astrology has been working for decades helping people better understand events of astrology and how these events affect the day to day lives of the people that she works with. In addition to her extensive knowledge on the astrology of the universe, she has been gifted with the sixth sense of psychic abilities and wisdom of the spirit world. Norah Guide uses this combination of gifts to help others gain clarity and direction in their lives, or simply to support them on their journey of enlightenment. Her decades of experience and vast knowledge in these subject areas has shown to be reliable and accurate time and time again, and she has used these gifts to not only predict events, but to provide comfort and support to those experiencing uncertainty around world events or in their daily lives. Now, for the first time ever, Norah Guide is taking her gifts public, and is helping her loyal clients and friends discover their own unique gifts through a free discussion series on her blogs exploring the ancient mysteries of the spirit world through a study of spirit animals and animal totems.
Many people have a wide range of skepticism when it comes to the world of astrology. But few people can doubt the power and effects of animals in their lives, and this is evidenced by the wide number of people that have pets in their homes for personal comfort and support. In her new discussion series, Norah Guide explores the power of animals in our lives, and provides blogs and discussions on how people can continue to use the power of animals in their lives through spirit animals. The wisdom of spirit animals is one that has been used by many cultures, for many centuries, and Norah Guide believes that the ancient wisdom of spirit animals and animal totems can provide a great deal of information and comfort to many people.
She asserts that one does not need to be psychic or have access to inner psychic abilities in order to be able to enjoy the benefits of the spirit animal world, and she provides direction on how to enjoy this world through her new discussion series. Topics covered in Norah's new discussion series will include the history and use of spirit animals, how to find your own spirit animal or animal totem, and even how to talk to the animals in the spirit world for those who choose to do so. These are just a few of the topics Norah Guide will be covering in her new blog series, any friends and followers of Premium Astrology services will also be able to find out the meaning of specific animals, and the power of meditation and other practices in accessing these incredible creatures.
Anyone that is interested in gaining more insight into the world of spirit animals and animal totems can join Norah on her complimentary discussions by accessing the blog feeds through the Norah Guide Social Media Platform. Here she will offer these discussions at no cost to her clients and friends, and even answer individual questions from those seeking more information on this powerful tool. Where most other companies would offer a charge for a workshop series or seminar discussion on a topic this detailed in nature, Norah Guide will provide all of these services to the loyal friends and followers on her social media platform, in her own personal quest to help others gain insight and direction in their lives through the power of animal totems.
###
Premium Astrology is proud to have had the privilege of helping men and women all over the world enhance the quality of their lives through services of spiritual enlightenment. Premium Astrology provides fast and reliable astrological reports and a wide variety of other services through the experience of Astro-Clairvoyant Norah Guide. The individual success of each of their clients is their highest priority, and Premium Astrology is available to provide live support twenty-four hours a day seven days a week.