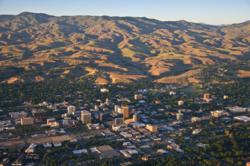 With the rise in demand, opportunists can become a builder, even if they are not qualified
Boise, ID (PRWEB) December 26, 2012
In 2005, the Boise Idaho Real Estate market was thriving and there were over 700 home builders in the market. When the real estate bubble burst, builders started going out of business. The number of builders declined until 2010 with only ninety builders left. In 2011 new construction started recovering as more people were moving to Boise and looking for new homes and in 2012, two hundred builders are now in the market. This is a sign the real estate market has recovered and that Boise is a city in demand.
Home buyers need to be aware that there may be builders that are opportunists and more focused on making a dollar than building quality homes. A builder that intends to do this as a career wants to develop a reputation for integrity, quality homes and design.
Build Idaho reminds home buyers to hire a builder based on their capability. While it is important to find a builder you can develop a relationship with, they are going to spend thousands of your dollars and hiring someone without the proper credentials, experience, and reputation, to get what you want is critical.