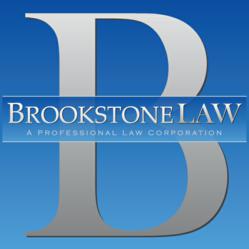 Newport Beach, CA (PRWEB) December 24, 2012
Brookstone Law, PC, has filed a landmark mass-joinder lawsuit against the Better Business Bureau (BBB), it was announced today by Vito Torchia, Jr. of Brookstone Law PC.
The case is Brookstone Law PC vs. Better Business Bureau of the Southland, Inc., Superior Court of the State of California, County of Los Angeles, Case No. BC497776.
"Based upon our research, we are actively working to represent those who normally cannot afford expert legal counsel and reaching out to those who have been contacted directly about increasing letter ratings," said Vito Torchia, Jr.
According to court documents, the lawsuit alleges defamation, deceptive business practices, interference with economic advantage and trade libel. The lawsuit alleges that given its longevity and its ostensible mission, many consumers mistakenly believe BBB is a governmental or quasi-governmental entity and that based on consumer research more than 70% of consumers in the United States believe the BBB is a government organization.
According to court documents, the lawsuit alleges that after the BBBS moved to a letter-grade ratings system in 2005, extensive telemarketing campaigns have significantly increased membership and revenue but the BBB has not disclosed that their ratings are based in part on payment of fees.to secure accreditation for member businesses. Specifically, the lawsuit alleges that "A+" ratings are only awarded to accredited businesses, that is, businesses that pay membership fees, and "F" ratings are issued to businesses that do not pay for accreditation.
ABOUT BROOKSTONE LAW, PC
Based in Newport Beach, with offices in Los Angeles, CA, and Ft. Lauderdale, FL, Brookstone Law, PC, is a law firm comprised of attorneys with experience and success in civil litigation, criminal defense, business, corporate, employment, entertainment & media, art & museum, intellectual property and real estate law. The firm employs highly trained specialists, paralegals, paraprofessionals and administrative staff dedicated to serving their clients. For information, call (800) 946-8655 or visit http://www.brookstonelaw.com.