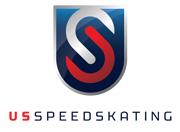 Kearns, Utah (PRWEB) December 22, 2012
As the third and final day of competition wrapped up today at the Utah Olympic Oval, Lana Gehring and J.R. Celski emerged as the 2013 U.S. Short Track National Champions. This is the second straight title for Gehring and the first Nationals Celski has skated in in two years. Gehring finished the weekend with a total of 5050 points and Celski with 4560.
"There was a lot of pressure from my results in the beginning of the season to really show I had stepped up," said Gehring on her second straight National title. "I'm extremely ecstatic about my results and I was happy I was able to show that I'm back on top again."
"I felt good. I just wanted to go in today and do the same thing I did yesterday; just race smart and be safe," said Celski of his overall win today. "I'm happy it's over. It was a long weekend."
This weekend's competition also determines the World Cup team, which will be announced later today.
About US Speedskating. US Speedskating is a non-profit organization recognized by the United States Olympic Committee and the International Skating Union as the governing body for the sport of speedskating in the United States. Its mission is to be one of the premier speedskating organizations in the world through excellence in leadership, development and performance. To date, US Speedskating has won 85 Olympic medals, making it the most successful winter sport in the U.S. In addition to its elite programs, US Speedskating is responsible for the grassroots development of speedskating.
Contact:
Tamara Castellano
tcastellano(at)usspeedskating(dot)org
435.901.3396
###