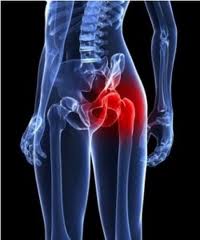 alleging that her Wright Profemur Hip Replacement popped out of its socket and caused further damage to her leg
San Diego, CA (PRWEB) December 25, 2012
AttorneyOne.com, a recognized authority on law, informs on the latest news concerning Wright Profemur Hip Replacement: According to court documents, on October 3rd, 2012, parts of the lawsuit filed by Virginia M. Welch, in Arizona District Court (case no. 2:2011cv02113), alleging defective Wright Profemur Hip implant, were dismissed by US District Judge David Campbell.
In the lawsuit, plaintiff claims she was implanted with Profemur Z hip in 2006 and in 2009 she had to undergo painful removal surgery as the radiographs revealed that the acetabular cup had rotated approximately 90 degrees clockwise. US District Judge dismissed the failure to warn claim, but upheld the design defect claim. AttorneyOne.com will provide all latest information on possible Wright Recall lawsuits.
As published by the US Securities and Exchange Commission, in its quarterly earnings report for the quarterly period ended June 30th, 2012, Wright Medical mentioned that it received a subpoena from the U.S. Attorney's Office for the Western District of Tennessee requesting records and documentation relating to the Profemur hip replacement devices. The subpoena covers the period from January 1, 2000 to August 2, 2012.
AttorneyOne.com can provide simple solutions including how to get in contact with legal counsel easily and inexpensively in case of severe adverse events from Wright Profemur Hip Replacement. Sean Burke, director of Media Relations for AttorneyOne.com, adds that the relevant information illustrates the existence of alleged threat from Wright Profemur Hip Replacement. "For that reason", he continues, "our focus should squarely fall on getting the word out and assisting people in finding the right legal assistance."
On June 21st, 2012 Bloomberg published that FDA reported approximately 16,800 adverse events related to metal-on-metal hip implants (including Wright Profemur Hip Replacement) in the US from 2000-2011.
AttorneyOne.com has further information on Wright Profemur Hip Replacement lawsuits including how to get in contact with legal counsel.
Headquartered in San Diego, CA Attorney One was founded in 2004 and is not a law firm. They offer a nationwide legal service which helps consumers find the best representation for their legal needs. You can learn more about Attorney One at our website http://www.attorneyone.com. You can also find us on Facebook at http://www.facebook.com/AttorneyOne. Checkout earlier news from us at http://www.prweb.com/releases/2012/12/prweb10258452.htm.