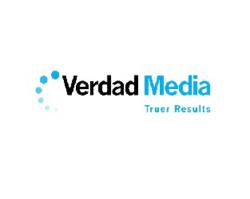 (PRWEB) December 23, 2012
With 2012 coming to a close, individuals are not the only ones reassessing their priorities. The year has been kind to Connecticut-based Internet marketing company Verdad Media and like many companies December has been a month of giving. One study suggests, in fact, that nearly 41% of charitable contributions happen within the last few weeks of the year. But Verdad Media wants to make next year different.
In 2011, corporate donations accounted for only 5% of recorded charitable contributions. While Verdad Media cannot make up for every other company, they can and will work to make giving an integral part of their business, all year round. Says Founder and CEO Gary Pollock, "Our #1 objective in 2013 is going to be doing more for those who truly need it. Rather than giving back once a year, we will expand our charitable contributions both financially and physically on a quarterly basis."
Pollock hopes this renewed focus on philanthropy will not only encourage employees to give back, but will help the company to stand out among other marketing firms that are focused purely on the bottom line. They also hope to use their online reach to bring attention to important social issues and causes that are close to their hearts and could use their help.
To jump start their philanthropic efforts, Verdad Media is donating $1000 to local charities this holiday season. For each like or share from the Verdad Media Facebook page, they will add another $1 to their contribution, up to a total contribution of $2000.
With this new dedication to social responsibility, Verdad Media aims to expand their business beyond profits. The company is determined to improve the lives of their employees, their vendors, and those in their community. In 2013, Verdad will encourage employees to volunteer in the community and offer employer-matched charitable contributions throughout the year. To learn more about these efforts, visit: http://www.verdadmedia.com/social-responsibility/
ABOUT VERDAD MEDIA: Verdad Media, LLC is a full service Internet marketing firm that prides itself on efficient results and excellent customer support. Find out more about their services at http://www.verdadmedia.com/services.php