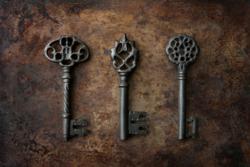 "LifeWays Symphony' brings time management and whole-life wellness resources together under one roof.
San Diego, CA (PRWEB) December 25, 2012
LifeWays Symphony guests enjoy a rotating series of mini-workshops, presentations, demonstrations, and participation activities. The event is designed to match guests with time management and whole-life wellness solutions from each of the seven aspects of life: spiritual, personal, family/home, social, physical, career, and financial.
"Our goal is to offer information and education in a fun, interactive learning environment," says Christy Hendricks, the company's president. Each service provider offers resources for guests to assist in leading healthy, well managed lives. Examples include cooking demonstrations, professional organizer workshops, career coaching, chair massage, household efficiency presentations, and fitness classes.
These on-site, open house formatted events may be hosted by any business, organization, or association for the benefit of its employees, members, or visitors. "The generous support of corporate and community sponsors also allows us to bring a 'LifeWays Symphony' event to non-profits," says Hendricks.
Unlike traditional employee assistance programs which provide needed crisis counseling and other acute care services, The Royal Keeper brings work-life balance solutions designed to meet the everyday needs of individuals and families.
The Royal Keeper opened in San Diego in 2012 with the mission to provide full service time management and whole-life wellness support. The Royal Keeper specializes in workplace solutions, personal and executive assistance, wellness education, and concierge health provider visits. More information is available at http://www.royalkeeper.com.