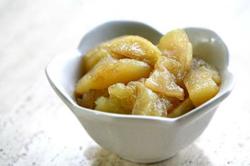 Monroe, Wisconsin (PRWEB) December 23, 2012
Scott Tischler loves Christmas and would like to share some of his healthy cooking tips to enjoy Christmas without the guilt of eating unhealthy. Christmas is a special time of year to spend with family and friends. It is a time to show appreciation to loved ones. Many families show their love and appreciation through baked goods and big special meals. It can be hard to turn down baked goods, especially from loved ones, during the holiday season. With a few basic changes in the kitchen the holiday season can be much healthier.
1. Decrease sugar in baking recipes by 1/4th or 1/3rd. To maintain full flavor after decreasing sugar double sweet spices or vanilla. This will allow for the baked good to maintain its flavor while being less destructive to any weight loss goals.
2. Make homemade dips instead of using store bought ones. With a little bit of extra preparation any party can have a healthy dip instead of a store bought one. Dice up some tomatoes, onions, peppers, and quarter a lemon. Stir the diced tomatoes, onion, and peppers together. Squeeze the lemon over the dip then sea salt to taste.
3. Choose to roast any meat on a rack so that the fat can drip off of the meat. If unable to roast the meat on a rack put a tinfoil tent over the meat to keep the moisture in. Remove any skin before eating. To add flavor do a dry rub of spices instead of basting it in oils and fats.
4. Substitute mashed potatoes with sweet potatoes. Sweet potatoes are loaded with beta-carotene, and are a much healthier choice. To enhance the flavor of the mashed sweet potatoes add cinnamon.
5. For desserts try substituting fresh fruit for canned fruit. When working with fresh fruit the sugar content can be controlled. A baked apple with cinnamon is a great substitute for apple pie. If the family prefers cake still use a cinnamon coating to the top of the cake instead of a thick layer of frosting.
These are a few recipe substitutions that can be done during the holiday season. These few substitutions will allow for a more healthy holiday.