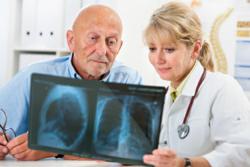 Essentially, employers and employees are paying more and more for less and less coverage.
Orange, California (PRWEB) December 24, 2012
A new Commonwealth Fund report this week issues data comparing health insurance costs from 2003 to 2011. Citing a trend that could grow out of control, if left unchecked, by 2020.
Health insurance has been on everyone's mind as consumers watch the federal government decided how they'll hammer out the details of the Affordable Care Act. But, new reports by the Commonwealth Fund say that things could get way out of hand without the ACA measures in place.
Employers premiums rose 62% from 2003 - 2011. Making costs go up to as much as $17,000. New extrapolations say that those numbers could rise to heights as great as $24,000 by 2020.
Deductibles that the employees themselves pay rose upwards of 117% in that same time period.
"Essentially, employers and employees are paying more and more for less and less coverage," HealthCompare says.
Commonwealth Fund president Karen Davis says, "The Affordable Care Act has put the United States on a path toward a high performing health care system, where everyone has access to high-quality, affordable, and secure health care."
Many may agree or disagree. Only time will tell if the ACA will actually derail the trend and save consumers from the current health care issues they are facing.
About
About Health Compare: HealthCompare was launched in 2009 to work with brokers and carriers to help individuals and families easily research, compare, buy, and enroll in the right health insurance plan at the right price. Based in Orange, Calif., it delivers accurate, customized, health insurance quotes for the country's diverse population.
Through a unique partnership with its sister company, CONEXIS, HealthCompare has the ability to quickly reach thousands of COBRA-qualifying consumers and provide them with COBRA alternatives at the moment they become eligible for COBRA benefits. This provides these consumers with an opportunity to enroll in individual or family plans and potentially save hundreds to thousands of dollars on COBRA premiums and, at the same time, rewards referring brokers with referral fee income for the life of each policy.
For more information, visit HealthCompare to get a free health insurance quote or call 888.748.5152.