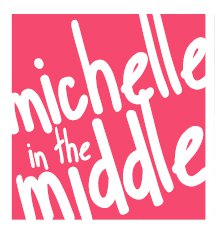 "Moms of middle schoolers deal with situations that are new and puzzling. Moms Meet Up will help moms better understand and interact with their tweens." Michelle Icard, MichelleintheMiddle.com
Charlotte, NC (PRWEB) December 27, 2012
Michelle Icard, teen expert and creator of MichelleintheMiddle.com, introduces Moms Meet Up, an ongoing series of informal but informative gatherings for mothers of middle school teens. During the meetings, moms can discuss with Icard and other moms their concerns and experiences dealing with the tumultuous middle school years to gather advice, develop solutions and share support.
Icard, who created Athena's Path and Hero's Pursuit, social leadership curriculum for middle school teens, will answer questions and provide helpful insight into this developmental stage and emerging social scene.
"I'm often asked questions like 'Is this normal?' or 'What do I do now?'" says Icard. "Moms of middle school teens are dealing with situations that are new and puzzling. This forum will allow them to better understand their tweens and to have a well-thought, practical approach to their parenting. It's also a great place to scream: "What's going on here?"
The first six sessions have been scheduled:
January 23 10:30 a.m. – 11:30 a.m.
January 24 7:00 p.m. – 8:00 p.m.
February 20 10:30 a.m. – 11:30 a.m.
February 21 7:00 p.m. – 8:00 p.m.
March 13 10:30 a.m. – 11:30 a.m.
March 14 7:00 p.m. – 8:00 p.m.
The meetings will be held at the Michelle in the Middle office located at 120 Greenwich Road, Charlotte, NC 28211. Parents can attend any one or all of the sessions. Each session is $10. An RSVP is requested to Michelle(at)michelleinthemiddle(dot)com.
Confidentiality will be strongly emphasized during the meetings. However, if a parent prefers a one-on-one meeting with Icard, she offers coaching packages for both parents and tweens.
About Michelle in the Middle: Michelle Icard writes MichelleintheMiddle.com, a humorous but helpful blog with tips and information for parents with middle school teens. She is the creator of Athena's Path and Hero's Pursuit, leadership curriculum for middle school teens that is taught in schools and summer camps.