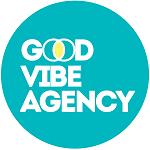 Our goal is to generate good vibes in every area of our lives; in the home, at work, and throughout society on a daily basis.
London, UK (PRWEB) December 24, 2012
The Good Vibe Agency is a global strategic corporate consultancy specializing in brand enhancement, marketing communications, organizational effectiveness and sustainable environments with a clear purpose – to generate good vibes in every area of our lives; in the home, at work, and throughout society on a daily basis.
The Good Vibe Agency has compiled some tips for mothers:
1) Stop supporting industries that teach our kids to be killers: Movies, advertising, rap songs, video games, etc. We don't have to close down all these industries but can force them to provide our children with positive role models and good examples to follow.
2) Stop raising kids in competitive environments: We need to go back as far as possible and research where exactly and at what point society stopped being a nurturing supportive environment and became a place where one person's success must be at the expense of others.
3) Stop buying kids junk that they don't need: We need to understand that a constant feeling of lacking something cannot be filled with external things. These little people we are responsible for have huge hearts that need to be filled with something meaningful and eternal.
4) Stop expecting others to raise our kids for us: Mothers need to understand that in the coming years they will have to take on significant educational roles at home. It will ultimately be up to women to infuse children with good examples and values starting right in the home, which serves as the foundation for all other systems in society.
5) Stop placing such importance on subjects that will not really help make a better world: The professions we will need in the next stage will be teachers, social workers, psychologists and anything connected to relations between humans such as behavioral science experts.
6) Stop promoting values that are not creating a sustainable environment for our kids: Children learn best from examples. Women remember the power is in your hands at every moment throughout the day: what you are focused on, wherever you go and whatever you say, what you buy and especially what you expose your kids to. Try to imagine how we can use everything around us in new ways to instill better values in our society.
7) Stop ignoring all the signs: Millions of homeless, unemployed and depressed. Did you know that America has the largest ratio of prisoners in the world? What does this tell you? That our society is completely out of balance. That our systems are broken.
The Good Vibe agency is focused on enhancing the messages children and adults are exposed to on a daily basis to create the kind of world we all want to live in.