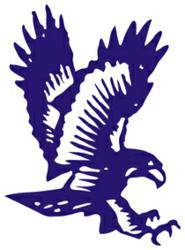 Hawk Moving Services

"Every Customer, Every Day, 100% Satisfied."
Dallas, Texas (PRWEB) December 25, 2012
Hawk Moving Services is a great choice for taking complete care of moving and storage needs of those who are planning to move locally in the Dallas Fort Worth area, and customers planning to make a move this festive season, can take advantage of their special X-mas offers.
Hawk Moving Dallas Fort Worth (DFW) Services is a fully family-owned moving business that has been operating since 1989. Their vast experience in the industry has helped them master the art of providing impeccable moving services and they offer one-stop storage and moving solutions rather than merely the moving services. They always have something interesting to offer to their clients and to make the most out of this festive season, DFW has announced two fantastic offers.
The first offer entitles every new customer to 20-percent discount on all the moving contracts. But, the benefits do not end here, as the company promises to load and move all the storage things for free, though that's only applicable if the customer opts in for a one year contract with them.
Know more about the latest deals offered by the company here.
Their monthly storage cost begins at $29, which seems to be alluring when compared with the considerably high pricing quotes of other movers.
The second exciting offer from Hawk Moving Services for this festive season is free delivery of boxes for a purchase of 50 or more boxes.
Clay Kercheval, the owner of the business says "Hawk Moving has been moving the DFW area since 1989.I started out as a mover, and saw the potential of owning this business. Not only did I work as a mover for 5 years, my family and I have moved many times in the last few years."
Their pricing is inclusive of the cost of moving pads, disassembling and reassembling furniture that do not fit through the doors, placing of boxes and furniture in preferred locations, and wardrobe boxes and shrink wraps. These may seem like petty things, but all of these add value to the service, and not many movers really offer all of that for free.
Company encourages its valued customers to transparently discuss all their queries and clarify their doubts before striking the deal.
Kercheval takes pride in stating "Most of our moves are repeat clients, or referrals from previous clients. That's because we take pride in our work. We only hire professional, skilled, and courteous movers to send to your home. We want your move to go as smooth as possible because we care about you and our reputation!"
And, with these enticing discount deals, the company hopes to bag more deals on the X-Mas and New Year's Eve.
About Hawk Moving Services
Hawkmovingdfw.com is a local family-owned moving business in the Texas area and has been offering great service to the Texans for around 23 years now. They have taken moving to a new service level to elevate the customer's moving experience.
To know more about the services offered by DFW visit their website http://www.hawkmovingdfw.com/