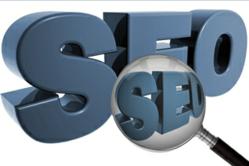 SEO Backlink Services By 1stLevelBacklinks
Redding, CA (PRWEB) December 25, 2012
1stLevelBackLinks, a leading link building company has announced the release of new SEO software that generate powerful reports that incorporate all the latest trends, making extensive use of Google's Analytics data.
1stLevelBackLinks.com has been offering absolute accountability and clear transparency in terms of the quality of links that they build. The company has come up with resourceful link building campaigns for their clients, aiming at long term relationships. The new SEO software for report adds great value to a company's existing foray of services ranging from manual directory submissions, free keyword ranking report, and detailed submissions report. All embracing and easily customizable, the new report provides industry's leading solutions for automated customer reporting.
The new types of records offered in the software include link building report, keyword ranking and visibility report, keyword quality report, link management report, competition rankings report, as well as traffic (or website visitors) reports.
For more info about 1stLevelBacklinks SEO packages, visit http://www.1stlevelbacklinks.com/seo-link-building.html
Upon the release of new SEO software reporting tool, the founder of the company, Joshua Cabe said "The majority of our customers need SEO reports to give account for the progress they make". The company is making partners to discover further in SEO, especially link building field and has come up with more attractive solutions for the clients.
Being a highly-competitive and rapidly evolving sector, the modern SEO tasks cannot be handled without software. Clients use software tool to automate SEO tasks, seeking customized reports that reflect the progress.
The company has carefully analyzed the feedback of over hundreds of SEO consultants to form targeted SEO reports, new in both content and design, which have accomplished the expressed requirements of experts who create reports on a regular basis. All strategies have been invented as per the up-to-date algorithms of all major search engines.
And, with the latest software that generates powerful reports, the company aims to strengthen its SEO services, and expand its clientele further.
About the Company
1stLevelBackLinks.com provides its clients the much-needed ability to increase traffic to their sites. Keeping all the latest Google's algorithm changes in mind, with the help of strong pool of SEO professionals, the company strives to give its clients a global presence. They make that possible by generating links from other sites to their client's website(s).
The founder and company manager, Joshua assured of their global presence and as per his statement, the firm constantly attempts to come up with innovative strategies and Internet marketing solutions so that clients can always enjoy an edge over their rivals in the current market.
This rapidly growing link building provider is developing SEO solutions with the help of highly reputable tools and latest technologies, integrated into SEO reports, which have the capacity to set SEO market leading tool for website promotion and link building.
1stLevelBackLinks's services and strategies are ethical and fully Penguin and Panda complaint. With in-depth analytics and best online marketing tactics, the premium SEO firm tries to follow the most ideal approach in online marketing of client's site prospect.
To find more info about the company, visit their official website: http://www.1stlevelbacklinks.com/