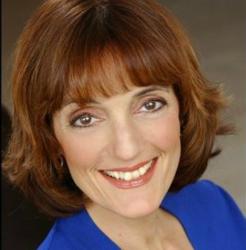 Doing imaging for a radio station has long been a voiceover goal of mine. Thanks to The Voice Realm, I got 'discovered' - and hired - by "106.9 the Q" in Las Vegas
New York City, NY (PRWEB) December 23, 2012
Ms Kaye is a well known voice actress who is conscious of the fact that a lot of voice over work and auditions are moving online. This speeds up the process by cutting out casting directors, recording studios and allows the clients to work directly with the voice over artist.
Speaking on her success with the site Ms Kaye explains how the role was one career goal come true. "Doing imaging for a radio station has long been a voiceover goal of mine. Thanks to The Voice Realm, I got 'discovered' - and hired - by "106.9 the Q" in Las Vegas - and it's fast becoming one of my most favorite VO gigs in a steady career."
The site was built from the ground up to ensure clients could find, audition and hire talent in just a few clicks.
"I got a message from a client who had heard and loves my voice demos on the Voice Realm site, and sent me copy to try. One audition. After a few messages back and forth, I was selected as the stations' new imaging voice." Ms Kaye explains.
Unlike other casting sites, only professional and experienced voice talents are listed. So there is no need for the hassle of having to listen to unprofessional auditions from beginners to find the right voice.
Voice Talent are confident in the knowledge that they appear on a roster alongside their industry peers without having to compete with anyone who has simply paid a subscription fee to a voice over website.
Ms Kaye is one of the many voice talents who always go above and beyond to get the job done to the client's satisfaction. "I get voiceover bookings through many sources, including my favorite: repeat customers and referrals. But one of the best ways to gain new customers and create new business relationships is through online sites, where clients go to find you. The Voice Realm is unique as an online casting service in that it is more selective. I don't feel as though auditioning is a race. It's more about the client having the time to make a quality selection without sifting through an excess of auditions. At least, for me, the audition-to-job ratio has been great so far."
American female voice talent Randye Kaye can be booked through The Voice Realm for any voice over needs.
The site operates year round and 24 hours a day at http://www.thevoicerealm.com and http://www.thevoicerealm.co.uk