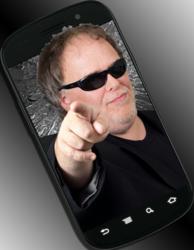 People want what we have to offer more than they ever did, but we believe that the future belongs to the entrepreneurs.
Burbank, CA (PRWEB) December 23, 2012
After giving the world's radio stations a three month head start in 2012, numbers released this week by TuneIn reveal that The New Normal's "Tom Leykis Show" finished 34th among over 70,000 radio streams that can be heard through the popular streaming radio smartphone app since debuting last April. The 24/7 Leykis stream had more listeners than the internet radio streams of all but eleven US terrestrial stations that can be heard on the TuneIn app.
"I had considered never coming back," said Leykis.
Good thing he reconsidered.
After leaving the air on the heels of a format change at CBS Radio's KLSX in 2009, Leykis sat out the 37 months that remained on a five year "play-or-pay" contract during which he spent the first year "simply vegging out."
"In early 2010, I suddenly had an epiphany," said Leykis. "What if I could do a daily call-in show without a transmitter, a satellite dish, an expensive lease, a parking lot, and Wall Street looking over my shoulder?"
So he began to experiment. Leykis spent his free time boning up on how live internet radio streams are transmitted, figuring out "whether they could be reliable as a utility," and "whether content could be made to sound as good as or better than radio." He began with podcasts and moved on to three music formats, New Normal Music, Pure Pop Hits, and New Normal Rock.
Once reliability and sound quality met up with Leykis's expectations, it came time for the ultimate test: to spurn offers from terrestrial radio and to put his long-running show on his own internet radio stream. The result? Over 2.5 million listener connections since September alone, and an average of over 160,000 unique listeners per month, according to Triton Digital's Webcast Metrics the only Media Rating Council accredited source for internet radio streaming metrics.
The internet radio show, which includes listener calls, oddball characters, advice on everything from "getting laid" to "making money," and outrageous commentary on popular culture, news, and gender issues, debuted on April 2nd of this year. It's heard live weekdays at 3 PM Pacific/6 PM Eastern.
The Tom Leykis Show receives revenue from various sources including in-show advertising, premium podcast subscriptions, an affiliate relationship with Amazon.com, and even donations from loyal listeners. 2012 revenue for the company shows a 2100% increase over fiscal year 2011.
"Many of my best friends in radio are hiding under their desks hoping to avoid the next round of layoffs," said Leykis. "People want what we have to offer more than they ever did, but we believe that the future belongs to the entrepreneurs."
##
"The Tom Leykis Show" is produced by The New Normal LLC of Burbank, CA. The company has a total of five employees and was founded in 2010. Tom Leykis is its principal personality and its CEO. The show can be heard weekdays at 3 PM Pacific/6 PM Eastern.