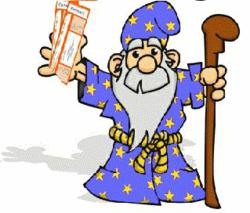 (PRWEB) December 24, 2012
Peyton Manning has given Denver sports fans a lot to be grateful for this holiday season. After joining the team in March, Manning has put together a likely MVP season, and has the Broncos aligned for a first-round bye. That success, however, has overshadowed the performance of another team in the Mile-High City.
The high-flying Denver Nuggets currently sit at 15-13 and are one of the most exciting teams to watch in the NBA. With five different players averaging in double-figures, the Nuggets find themselves in the top 10 in almost every offensive statistical category. Former 76er Andre Iguodala, who came to the Nuggets in the off-season trade that sent Andrew Bynum to Philadelphia, appears to be more comfortable in Denver playing alongside Ty Lawson. The most amazing thing about this, is tickets can be found at less than face value.
The Nuggets travel to Los Angeles on Christmas day to take on the Clippers before returning home the very next day in a clash with Kobe Bryant and the Lakers. Denver will then kick off the 2013 calendar year with seven of their first nine games coming at home at the Pepsi Center. Home stands like this are important for any team, but playing in the altitude of Denver has a significantly larger impact for the Nuggets. In games played in the Pepsi Center, the Nuggets are 8-1 whereas they are only 7-12 away from home.
This home stand gives fans a chance to see games against Chris Paul and the Clippers, Kyrie Irving's Cleveland Cavaliers, and Stephen Curry and Golden State amongst others. Numerous tickets remain for these contests, and Whiztix.com gives fans the easiest and most affordable way to buy tickets online. Tickets for Nuggets home games start at as low as $20, and average about $40 per ticket. The game on 12/26 against the Lakers Lakers, which is one of the biggest draws in the league can be purchased for $45 currently.
Denver is known for having some of the most passionate fans in the country, and it's understandable that the Nuggets are currently taking a back-seat to the surging Broncos. Its also not surprising that the team plays so much better at home in Denver.
Whiztix.com provides ticketing options for every Nuggets game, both home and away, as well as every sporting event. It also provides ticket comparisons for concerts and Broadway plays.

Mathew Lawrence Writer for Whiztix.com