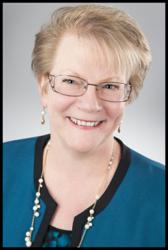 Change is difficult, but the right perspective can greatly improve the success rate, if it's properly applied.
Orlando, Florida (PRWEB) December 24, 2012
Millions of Americans will begin 2013 with a New Year's resolution and lots of good intentions, but according to Change Management expert, Marianne Carlson, most will abandon their resolutions before achieving their goals because they didn't start with the right perspective. "Change is difficult," says Carlson, "but the right perspective can greatly improve the success rate, if it's properly applied."
Most people look at their New Years resolutions with a very narrow focus, viewing only the task at hand and the desired outcome. But a broader perspective can give the individual some valuable insights that can help them stay on target when their initial resolve starts to wane. A New Year's resolution is almost always based on a change in behavior, and the benefits of successfully changing that behavior. "It's natural to begin with this narrow focus," Carlson says, "but it's often helpful to step back and view the process of change from a wider angle."
Before taking on a New Year's resolution, or any significant change effort, it's is helpful to look at the entire process, including some aspects that often aren't considered until a problem arises. The following are a few of those aspects that should be considered prior to launching any change effort.
1. The natural human resistance to change in general, which can produce physical and emotional symptoms that may work against the individual.
2. Obstacles and setbacks that are likely to arise over the course of the change effort.
3. Social influences that may oppose or undermine the change effort.
4. Sources of support and guidance that can assist during difficult phases.
5. Sources of personal motivation and commitment to the change effort.
According to Carlson, viewing a change effort from this broader perspective can greatly increase the odds of success. "People who focus only on the specific task at hand will be more easily discouraged when challenges and setbacks occur," explains Carlson. By thinking about these broader issues, and working them into the plan from the start, an individual will be better prepared to successfully navigate the challenges when they appear. Expecting setbacks, planning for them, and incorporating support and motivation through out the process can help individuals stick to their New Year's resolutions. "In fact," Carlson says, "this broader perspective can help with the management of change and behavioral transformation for individuals and organizations at any time of the year – not just on January 1."
About Marianna Carlson:
Marianne is a leader in helping businesses and professionals strategically plan and implement change and transcend difficult corporate transitions. She the author of Ten-Fold Marketing: Growing Your Business by Growing Your Heart, and is also an accomplished speaker and corporate trainer. When change presents problems, Marianne presents solutions. Find out more at http://emcie.com/mariannecarlson/.