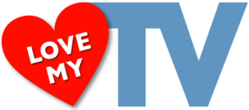 Home theatre sound systems need to be finessed!
Sydney, NSW (PRWEB) December 26, 2012
LoveMy TV is delighted to announce the launch of their new website which is designed to provide valuable and timely information about TV installation, home theatre design and home theatre installation.
The services provided by LoveMy TV are focussed on ensuring that TV and home theatre enthusiasts maximise their investment in their flat panel TV or home theatre system.
Ken Burrows LoveMy TV proprietor says, "We install TVs and home theatres throughout Sydney and Wollongong and we specialise in maximising the potential of each TV installation and home theatre design and installation for our customers."
"Most people don't know that when you pull a TV out of the box and plug it in it is generally not set at the optimal viewing levels for your room or that a home theatre sound system needs to be finessed to provide peak performance in a given room. We provide the tweaks and subtle adjustments to make sure you are getting the best experience your equipment can provide," added Mr Burrows.
Mr Burrows concluded, "In our business it is the little things and subtleties that count, we think of LoveMy TV as the TV and home theatre whisperers of TV and home theatre design and installation. Visit our website to find out exactly what we can do for the home theatre enthusiast."
LoveMy TV focusses on making technology easy for the lay person and takes the fear out purchasing and installing the right system for each individual. For example LoveMy TV provides specialised step by step prompt cards following all TV and home theatre installation. Clients simply follow the prompts until they become totally familiar with the operation of their new system.
Importantly LoveMy TV comes to the purchaser at a time suitable to them, including after hours, prior to purchase to discuss requirements and budgets as well as the specifics of the viewing and listening space so that recommendations are unique to an individual customer's requirements.
LoveMy TV systems are designed to fit the customer and not the other way around as so often is the case.
LoveMy TV specialises in

Getting the right home theatre and TV components
Home theatre design
TV installation
Home theatre installation
Sound calibration
ISF Colour calibration
LoveMy TV is a member of CEDIA and is a CEDIA certified installer.
To find out more about LoveMy TV us online