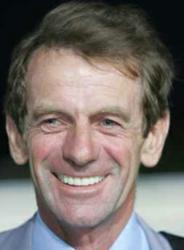 Gerald ryan racing and Dynamic Syndications a "Winning Partnership"..
Sydney, NSW (PRWEB) December 26, 2012
Dynamic Syndications have an expert team of nine individual trainers including leading Rosehill based trainer Gerald Ryan.
Gerald Ryan of Gread Ryan Racing is one of Sydney's leading trainers and has finished in the top 10 of the NSW training premiership seven out of the past eight consecutive years.
He operates 60 state of the art stables on course at Rosehill and regularly targets Queensland racing as well.
Gerald, a former top jockey himself, has also won the Brisbane Trainers' premiership, South East Queensland Trainers' premiership (twice) and finished in the top five Melbourne trainers' premiership on three occasions.
He had a total of 76 winners for the 2011-12 season including nine black type victories at various venues across the country.
This season, Gerald has already produced six black type victories in fewer than four months of racing.
Gerald has surpassed the 100 wins barrier on eight separate occasions with two of those coming in the last five years of racing.
Dynamic Syndications Managing Director Dean Watt has raced horses with Gerald for over 20 years and Gerald has been part of the Dynamic team since we opened our doors in 2005.
Over the past ten months, Gerald has trained nine individual stakes winners including the Dynamic Syndications purchase Dances on Stars and Golden Slipper runner up Snitzerland.
Gerald continues to perform at the highest level and has trained Gr1 winners over the last 10 years including Melito, Snitzel, Clangalang and Recurring.
More information on Gerald can be found by going to the website at http://www.dynamicsyndications.com/Dynamic-Trainer-Profiles/Gerald-Ryan
In 2012, Gerald Ryan and Dynamic Syndications have teamed up to race three horses that are currently being prepared for racing.
In 2013, Dynamic Syndications will be active at all the major sales where we will be alongside Gerald Ryan inspecting hundreds on yearlings.
For more information on our 2013 crop and the horses that will be trained by Gerald Ryan, please visit the Dynamic Syndications website