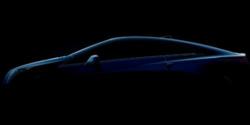 Detroit's North American International Auto Show has become one of the top five automotive events in the world.
Campbell, CA (PRWEB) December 23, 2012
Ford Focus Eclipses Toyota for Best-Selling Car of 2012
Ford Motor Company's Focus automobile is expected to outsell last year's global sales champ, Toyota Corolla, for 2012. Based on data for nearly the entire calendar year so far, it looks like the Focus will sell almost one million units compared to Toyota Corolla's 966,00 cars. The latest numbers also show Volkswagen's Jetta coming in at third place in the battle for top-selling car on earth, with about 822,000 unit sales for 2012. For the complete story, see:
http://www.myperfectautomobile.com/ford/ford-toyota-volkswagen-2.html
More Than 50 Debuts at Detroit Show Next Month
When the North American International Auto Show (NAIAS) opens in January, attendees will be treated to one of the top automotive events on earth. Every major and minor vehicle manufacturer will be represented on the floor of the newly renovated Cobo Center in Detroit. For people who like firsts, NAIAS will not disappoint, with more than 50 vehicle debuts scheduled for the massive vehicular gala. Upwards of 6,000 journalists will attend Press Preview days on Jan. 14 and 15. International media registrations are up 15 percent compared to last year's event, which itself was considered a hugely successful show. For the complete story, see:
http://www.myperfectautomobile.com/ford/detroit-auto-show-4.html
Hybrid Sales Way Up
A new study from research and analysis agency Mintel shows that hybrid, plug-in, and electric car sales, as a group, are up 73 percent compared to last year's results. Through the first half of December 2012, almost 440,000 of the vehicles were sold. This is the first year the hybrid and electric segment showed a larger sales increase than last year's top-selling group, compact cars. Mintel's research points out that electric and hybrid models for sale to the public quadrupled from 2011 to 2012. By 2017, the forecasters expect hybrid and electric vehicles to account for at least 5 percent of the entire automotive market. For the complete story, see:
http://www.myperfectautomobile.com/ford/hybrid-car-sales-3.html
About MyPerfectAutomobile:
MyPerfectAutomobile (MPA), a California-based news source for the hybrid, electric, and alternative-fuel transportation sector, covers breaking news on the green car front.
The MPA flagship website has grown into a major presence on the Internet. It features a complete shopping mall as well as a free-to-list classifieds section for all things green. For advertisers, MPA offers the chance to be in front of over 20,000 readers each month who are interested in hybrids and electric vehicles, as well as sustainable transportation in general.
Bob Twaalfhoven: President and Founder of MPA, is an MIT-educated engineer whose primary interest is planetary sustainability.
Larry Judkin, General Manger and Sales Coordinator, has tasked himself with taking MPA to the number-one spot among green transportation websites.
MPA's offices are located at 307 Orchard City Dr., Suite 210, Campbell, Calif. 95008.
For advertising opportunities, contact MPA directly: Phone: 408-963-6427 Fax: 408-963-6730 Email: driven(at)myperfectautomobile(dot)com Web: http://www.myperfectautomobile.com