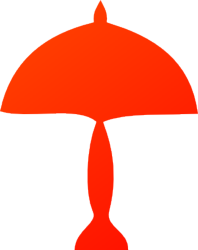 (PRWEB) December 24, 2012
These last few days before Christmas are usually a blitz of insanity as we all rush into stores, trying to find the perfect last-minute gift for our friends and family. At suitablelamps.com, we perfectly understand the need for such speed and we currently offer free shipping with all orders.
At suitablelamps.com, we know you want to find the perfect gift that exhibits elegance, style, and splendor. The lighting fixtures and lamps we offer are aesthetically pleasing and will enrich any home and fill it with warm light. These items can shine a new light in your life or will make the perfect gift for someone you care about who loves luxurious fixtures for their home.
For our Christmas sale, we are offering a wide variety of our best-selling lamps at our lowest prices. This includes our elegant wall sconces, such as the Kendall Vanity Light, a beautiful hand-carved wall sconce with a cherry finish. A table lamp that is a favorite among traditional enthusiasts is the Nuevo Mission Table Lamp, featuring a mahogany bronze finish, and it is truly a magnificent piece. The Sweet Pea Floor Lamp is a fine addition to any room or office with a stained glass shade and a mahogany bronze base for superior elegance. The Fleur-De-Lis Wall Sconce brings back a feeling of a medieval castle sconce with stained glass, hand-finishing, mahogany bronze finish and antique gold accents, making this an incredibly sophisticated, yet affordable, Christmas gift.
For more sale items, please visit suitablelamps.com and get your last minute shopping completed for the holidays. Browse our extensive collection of wall sconces, table lamps, desk lamps, floor lamps and much more. For the highest quality in fine lighting, please be sure to visit our website for the best Christmas and New Year deals you will find on the web.