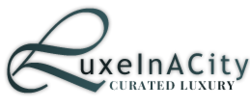 A curated list of the best fashion ad campaigns of 2012
MONTREAL, QUEBEC (PRWEB) December 24, 2012
Creating that distinctively recognizable yet truly original ad campaign can be a challenge even for luxury fashion houses of Paris, New York, Milan and London. Top fashion brands are renowned for pulling all stops to ensure the individuality of their ad campaigns. Enlisting renowned fashion photographers such as Steven Meisel, Mario Testino, Tim Walker and duo Mert Alas and Marcus Piggott and hiring the "of-the-moment" models such as Karmen Pedaru, Bianca Balti, Joan Smalls & Saskia de Brauw, fashion houses aim to maximize their chance of success.
LuxeInACity.com, a curated luxury magazine, has crafted their 2012 list of the very best fashion ad campaigns of the year.
Top 10 Fashion Ad Campaigns of 2012 are:
1- Dolce & Gabbana Fall Winter 2012 - La Famiglia: Set in a traditional Sicilian village, the fashion campaign aims to transcend the many familial values of the luxury brand. Italian beauties Bianca Balti, Monica Bellucci and Bianca Brandolini D'Adda pose while lace making, embroidering and cross-stitching.
2- Prada Fall Winter 2012 – Futuristic Game: Transposing cinematic shots to create a 'virtual labyrinth of fantasy and reality', Prada's campaign is full of geometric shapes and patterns creating a futuristic video game-inspired look.
3- Lanvin Fall Winter 2012 - Real People: To keep it real and fresh, Lanvin's Alber Elbaz decided to photograph real women and men, ranging from 18 to 90, creating a regal to punkish ad campaign.
4- Louis Vuitton Fall Winter 2012 – Train Travel: Set onboard a Louis Vuitton luxury train which was deconstructed, shipped then reassembled in New York City, the features a cast of beautifully clothed models embarked on a historical voyage.
5- Michael Kors Spring Summer 2012 - The Safari: Making us dream of adventure and voyage, the fashion campaign is set on an African safari of style.
6- Mulberry Spring Summer 2012 - Fun-in-the-Sun: The Mulberry models are all about having summer fun in lovely Brighton while they pose next to playful giant ice cream cones.
7- Gucci Spring Summer 2012 – Golden Style: A golden experience showcasing beautiful models lavishly dressed in golden attires, the Gucci campaign is bright as the summer sun.
8- Valentino Spring Summer 2012 - Summer Romance: Set in Pezos, an abandoned mining town in Mexico, the fashion campaign evokes a feminine & poetic fantasy of delicate Valentino style.
9- Chanel Spring Summer 2012 - Cap-Eden-Roc: Shot at the prestigious Hotel du Cap-Eden-Roc in Cap d'Antibes on the French Riviera, the fashion campaign suggests athleticism fun in the Mediterranean sun.
10- Mulberry Autumn Winter 2012 – Fairytale Travels: Set in an enchanted yet dark forest reminiscent of a children's fairytale, the Mulberry campaign includes two bespoke, giant forest creatures that hints of of fantasy travels.
About LuxeInACity.com
Launched in 2011 and with corporate headquarters in Montreal, Canada and Gothenburg, Sweden, LuxeInACity is a curated guide to luxury cities from around the world. Providing priceless information to affluent consumers and travelers worldwide, each luxury city guides features a curated list of premium brands waiting to service the bespoke needs of these high-network individuals.