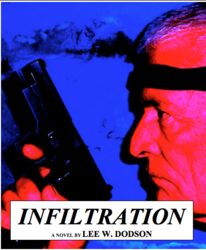 Los Angeles, California (PRWEB) December 24, 2012
Lee Dodson, author of Infiltration, initiated a small, and admittedly unscientific, survey to test the pulse of his potential readership as to their present sense of the condition of emergency preparedness in the event of another terrorist attack. His interest arose from the nature of his book, and what he saw was stunning.
The resulting responses (996,540+/- .1%) came from three press releases and a variety of twitter posts, and they surprised everyone involved. "The consciousness of my readers on the probability of another large scale attack is quite high-94%, nearly the same number believe there will be great loss of life due to a weapon of mass destruction" Dodson said. "But shocking were the numbers that dealt with governmental honesty and public sense of preparedness, and here's the big one: there was major concern about knowing what to do in case of attack."
"Fully 88% of respondents believed they would have to defend themselves at some point, which kind of puts in question the current 2nd Amendment discussions of the last two weeks, doesn't it?" the writer asked.
"Talk about unintended consequences," Dodson grinned. "I did this survey as an information gleaning and sales tool to sell Infiltration, and it went not just viral, it went ballistic."
"My book is about self defense in a rural area, but these respondents were from urban areas as well, and I've been told that they feel as threatened by a silent government. The numbers (79%) say they do not believe the government is telling the truth as far as homeland terrorist attack risks go." Dodson stated. "Just take a look at it for yourself:"
Today's view on homeland terror
Do you expect another major terrorist attack on the United States, including Hawaii, Alaska, or any of its territories?
Yes 94%----No 6%
Do you expect there to be great loss of life?
Yes 92%----No 8%
Do you expect a WMD to be used in the attack, i.e. poison gas, biological weapon, nuclear weapon?
Yes 88%----No 12%
Do you expect foreign nationals to carry out an attack?
Yes 93%----No 7%
Do you think sleeper cells are already in the United States?
Yes 94%----No 6%
Do you think you might have to defend yourself from terrorists in this country?
Yes 88%----No 12%
Do you think the U.S. government will be able to defend against a homeland invasion?
Yes 41%----No 59%
Do you believe that the current administration is truthful about terrorism in this country?
Yes 21%----No 79%
Do you think that we as a nation believe that terrorism is over?
Yes 11%----No 89%
Do you know enough about what to do if a terrorist attack strikes near where you live or work?
Yes 20%----No 80%
"The book is not intended as a message. It's an us-against-them adventure on a very personal basis, but it does tell a story that is very possible…it has to be possible to be a good read. It's a perfect page turner that can get a new user into a Christmas Kindle, Nook, or e-reader of any kind." Dodson said. "An empty Kindle is an unused Kindle. A good story makes all the difference."
"I never ask anybody "buy" the book. I ask them to read Infiltration. That's where the interest is. It's doing well right now, and I expect it to do great as readers start talking about it. Reviews have been better than gratifying."
Dodson's book, Infiltration, is available in all formats from Smashwords, iTunes, Barnes & Noble, Kobo, Diesel, and is now available at Amazon.
"I'm hearing that Kindle, Nook and other e-readers are top Christmas gifts this year. Might be a good idea to give a pre loaded Infiltration as a first read. Great entertainment. Remember: Never give an empty Kindle or Nook. It needs a story on it to be complete."
Price: $3.33
323-243-0404
vndk8r(at)gmail(dot)com
http://www.skoshitiger.com/
Twitter: skshtgr11