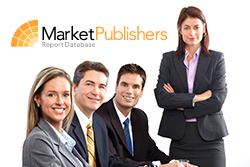 London, UK (PRWEB) December 24, 2012
In 2011, the worldwide cloud market was estimated at above USD 40 billion. The market is strongly dependent on the global economic situation and demand for IT services. It is anticipated to accelerate considerably to amount to almost USD 268 billion in 2020.
Currently, the market growth is principally driven by the increasing introduction of different mobile devices such as iPhones, ultrabooks, smartphones, iPads and tablets PCs.
Deep insight into the global cloud market is provided in the new report package "Cloud Solutions and Market Opportunities" elaborated by Mind Commerce Publishing LLC and recently published by Market Publishers Ltd.
Report Package Details:
Title: Cloud Solutions and Market Opportunities
Published: December, 2012
Price: US$ 4,995.00
http://marketpublishers.com/report/telecommunications/networks/cloud-solutions-n-market-opportunities.html
The package encompasses reports covering the global market for cloud solutions and opportunities. The researches provide valuable information on the market size, shape, segmentation, major drivers and limiters. The comprehensive assessment of the competitive pressure in the market and overview of available cloud services and leading market participants are at hand in the package. The studies analyze current and emerging cloud applications, indicate market opportunities in different industry verticals and examine key cloud technologies. The reports not only characterize the current state of the market, but also outline future prospects for the market for the years ahead.
Reports Included in the Package:

4G Cloud Services for Mobile Governance
Augmented Reality in the Cloud
Cloud Application Marketplace 2012 - 2017
Cloud Services for Small and Medium Businesses (SMB) Market
Cloud Talk: Analysis of the Cloud Market, Business Transformation, and Industry Implications
Cloud Telephony: Technology and Market Analysis & Forecast 2012-2017
Computing, Content, Applications, and Commerce in the Cloud: Legacy Network Operator Threats and Opportunities
Content Delivery Networks (CDN): Analysis of Key Vendors, State of the Market, and Outlook 2012 - 2016
Google in the Cloud
Hybrid Mobile-Cloud Computing: Driving the Future of Enterprise Mobility
Low Cost Pervasive Computing: Market Opportunities in Embedded Computing and The Internet of Things
Machine to Machine (M2M) Applications in the Cloud
Mobile Commerce in the Cloud: The Impact of Cloud-based Operations on Mobile Business Models and Operations
SoMoClo: The Convergence of Social, Mobile, and Cloud Solutions and Applications
State of the Cloud: Analysis of Cloud Services, Companies, and Applications
Reasons to Buy:
The reports found in the package extend one's knowledge about the global cloud market, help to understand market trends and evaluate market opportunities.
In-depth analysis of the competitive landscape allows to plan effective business strategies and to choose prospective partners.
Future forecasts give possibility to trace probable market development in the upcoming years.
Thorough examination of the market segments helps to point out up-and-coming sectors.
More new market research report packages and separate reports by the publisher can be found at Mind Commerce page.